Batman: Arkham World spotted at VGAs
Rocksteady teases new project.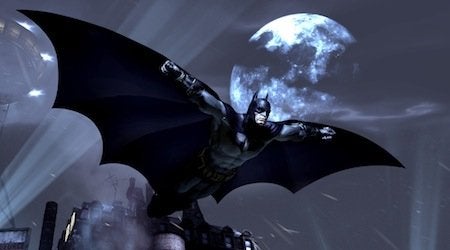 Something going by the name of Batman: Arkham World was teased at this weekend's Spike VGA event in Los Angeles.
Developer Rocksteady Studio's CG acceptance video for its Best Character award saw The Joker holding up a script marked "Batman: Arkham World" before saying "Whoops! Spoilers." Take a look below.
Hardly an official confirmation, but intriguing nonetheless. Given the title, could it be an MMO perhaps?
Arkham City, released last month, also picked up gongs for best Xbox 360 game, best action/adventure game and best adapted video game.