Batman: Arkham City PC delayed
By a week.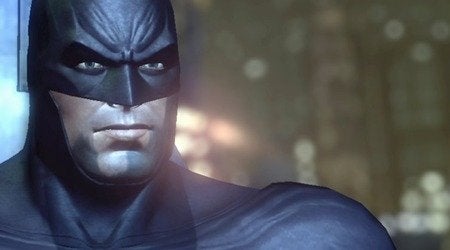 The PC version of Batman: Arkham City has been delayed, Warner Bros. Interactive Entertainment has announced.
The Games for Windows version launches in the UK on 25th November. It had been due out a week earlier, on 18th November.
The PS3 and Xbox 360 versions of Batman: Arkham City have been available since the end of October.
At Eurogamer Expo 2011 developer Rocksteady told Eurogamer the PC version of Batman: Arkham City would be worth the wait, promising detail textures and "a more richly realised world".
Eurogamer's Batman: Arkham City review awarded 9/10.
"First they gave us a hero; now they've given us his ideal playground," wrote Christian Donlan. "And along the way, they crossed off one of the trickiest entries on my own personal to-do list: an entry that's right there in between Meet Ty Pennington and Finish that Robert Musil book.
"Become Batman. Done."