Bastion sells over half-a-million copies
"Well, it's been a good year."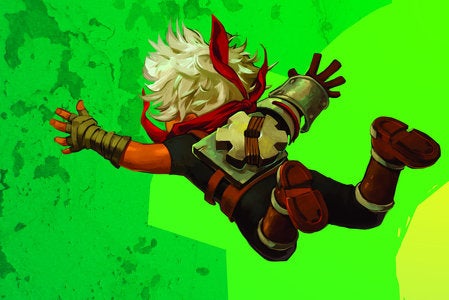 Downloadable action game Bastion has sold over half-a-million copies, developer Supergiant Games has announced.
It sailed past the impressive sales milestone last week - just over five months after it launched on Xbox Live Arcade.
Bastion subsequently launched on PC (Steam) in August, then, last month, on web browser Google Chrome (via the Chrome Web Store).
Writer and creative director Greg Kasavin said recent Christmas sales on Steam and Xbox Live "put us over the top".
"We're happy to have this many people playing and to be in a position to make more games on our own terms," he said.
"When we set out to make Bastion, a sales number like that seemed astronomical to us, so it feels great to have hit that mark. It goes to show that a lot of folks out there like what we're doing and want us to keep going, which is great, because we intend to stick together as a team and do just that."
Bastion launched last year as part of Microsoft's Summer of Arcade promotion, which Supergiant co-founder Amir Rao described as "really big for us" in an interview with Eurogamer.
"Summer of Arcade has done a really great job of championing smaller independent titles that people hadn't really heard of," he continued.
"That really helps. It raises the profile not just of the individual games but of the entire independent development community and creates more opportunities for other people to get in and do interesting stuff. I think we're a direct example of that."