Baldur's Gate: Enhanced Edition confirmed for iPad
Features all the content from the PC version, plus new UI.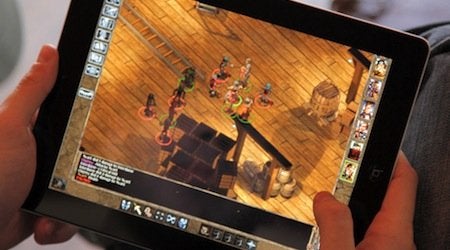 The recently announced Baldur's Gate: Enhanced Edition is coming to iPad as well as PC, developer Overhaul Games has announced.
As revealed on the game's official site, it'll be available for download some time this Summer, runs on a modified version of Baldur's Gate 2 Infinity Engine and includes all the content included in the PC version.
It's not clear whether Baldur's Gate 2: Enhanced Edition will also make it to iOS.
IGN has some early hands-on impressions of the game running on Apple's device. Apparently a new user interface is currently in the works to make navigating the game's myriad menus easier on a touch screen.