Beamdog may be making a new Planescape: Torment RPG
UPDATE: No, it is not.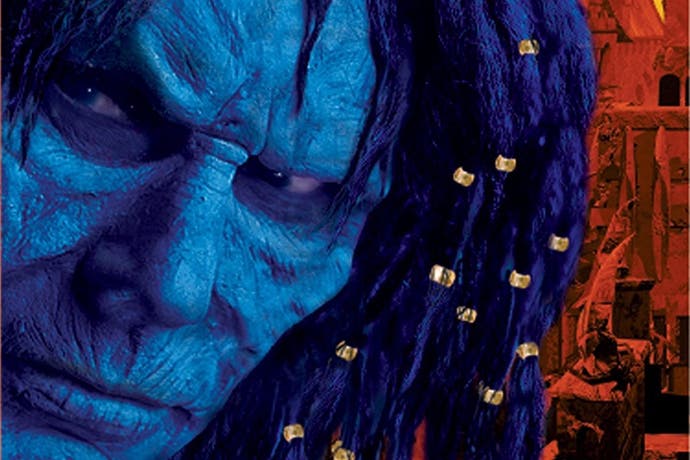 UPDATE: Beamdog has responded, and I'm afraid while it was exploring an idea called Planescape: Unravelled, ultimately the idea didn't amount to much.
Here's what Beamdog founder Trent Oster sent me:
ORIGINAL STORY: Is Beamdog making a new Planescape: Torment game? Not an Enhanced Edition, as the small Canadian studio has done for Baldur's Gate, Icewind Dale and even Planescape: Torment, but an actual new game. A few new clues suggest so.
The clues come from a short documentary about Beamdog made by Canadian initiative Storyhive, which supports local creative work. In the documentary (spotted by Gamebanshee and scrutinised by RPG Codex) is footage of Beamdog developers at work, and it's in this we see an artist's screen and on it, the clues.
The picture on the screen shows concept art for characters belonging to the "Fated" faction. "Fated" is written as the heading on the picture and "faction_Fated_thumbs" is the name of the file.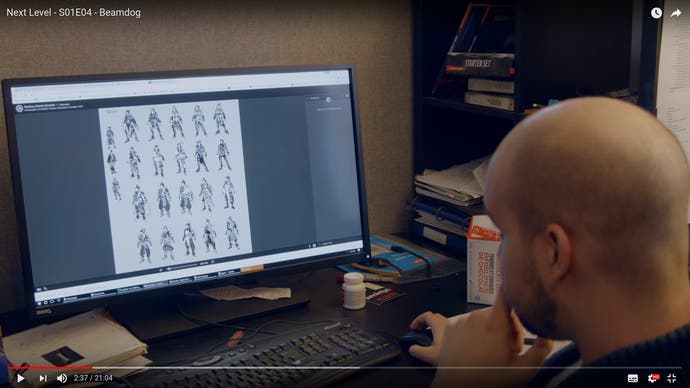 Fated are a faction in Planescape: Torment who believe if you have the power to take something, you can, which is why they're also known as the Heartless and the Takers.
But even more compelling is the name of the folder - and presumably the name of the project - the file belongs to: "Planescape: Unravelled", a name we've never heard before. Could it also be a play on words and have something to do with the infamous Ravel Puzzlewell from Planescape: Torment?
A Beamdog artist, Amy Cornelson, provided another possible clue in her ArtStation portfolio. Among more character sketches were those for Golden Lords Townsfolk, which could refer to the influential Golden Lords of Sigil, the central city and beating heart of Planescape.
We know there's something new and original in the works at Beamdog. Nothing has been formally announced but Beamdog has talked loosely about the future in interviews. "We're also going to be developing our own projects and brands. For now I can't reveal anything, but going forward you'll see both great licensed and original IP projects from Beamdog," Beamdog lead designer Phillip Daigle told RPGamer in March 2016 (via a useful "All you wanted to know about the next Beamdog project" hub thread on the Beamdog forum).
Remember, veteran BioWare writer David Gaider joined Beamdog last year too, citing the company's "exciting plans" among his reasons for being there. With the studio's first original work, an expansion for Baldur's Gate titled Siege of Dragonspear, as well as the Enhanced Edition of Planescape: Torment both released last year and therefore now out of the way, Beamdog's decks have been clear to work on something new. Could Planescape: Unravel be it?
Note: Brian Fargo's inXile studio owns the "Torment" trademark and used it to make Torment: Tides of Numenera, a thematic successor to Planescape: Torment, released earlier this year. It might explain why "Torment" is absent from the title "Planescape: Unravel".
Should Beamdog be making a new Planescape: Torment-related game, the for-hire talents of Chris Avellone will presumably be of particular allure, what with Avellone having been the lead designer of PST. Avellone even popped up on Twitter overnight to teasingly comment on the news, remarking, "Updated my journal."
Whatever Beamdog is planning, Planescape: Torment will be a dauntingly hard act to follow. It remains for many the absolute pinnacle of how deep a computer role-playing game can go.