Baldur's Gate: Enhanced Edition announced
UPDATE: Powered-up Baldur's Gate 2 coming as well.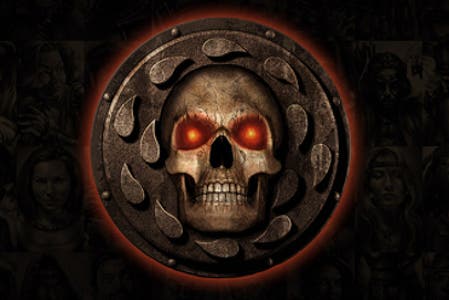 UPDATE: The reveal website is now up and running and adds that an Enhanced Edition of Baldur's Gate 2 is also in the works.
"Baldur's Gate: Enhanced Edition and Baldur's Gate 2: Enhanced Edition will feature a re-forged version of the Infinity Engine with a variety of modern improvements," reads the official blurb.
ORIGINAL STORY: Classic '90s BioWare RPG Baldur's Gate gets a new Enhanced Edition this Summer, developer Beamdog has announced.
The title was announced via a countdown clock on a teaser site, which has since crashed, so more precise details are scarce.
However, a Beamdog representative told Joystiq that the release is not just a straight repackaging of the original game.
"We have the original source code and are doing a significant update," they said.
"New and original content" was also promised which is "being lovingly crafted in the spirit of the original with the help of some of the original developers."
No platforms have yet been confirmed.
Beamdog, set up by former BioWare staff, was the same studio responsible for last year's HD MDK2 re-release.
It's a timely announcement - Eurogamer ran a Baldur's Gate retrospective earlier this month. Head on over for a closer look at BioWare's 1998 milestone.