AT&T looks to have changed its mind about selling its gaming studios
"Warner Bros. Interactive remains part of the Studios and Networks group."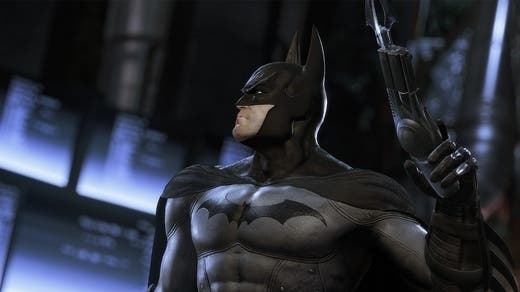 Warner Bros. Interactive Entertainment, owner of studios such as Rocksteady, NetherRealm, and TT Games, is seemingly no longer up for sale.
Reports came in last month that parent company AT&T - which acquired Warner Bros. in 2018 - was looking to offload its gaming division for "about $4 billion" (£3.1 billion) in a deal that may include a "commercial licensing agreement where AT&T can continue to get revenue from its IP" such as LEGO and Harry Potter. Take-Two, Electronic Arts, and Activision Blizzard all initially expressed interest, but no deal followed, and then reports came in that Microsoft had also expressed an interest in acquiring the outfit.
Now, however, it seems AT&T has reconsidered the sale and instead of selling off its gaming concern to help mitigate its debts, instead it is restructuring the organisation. In an email to staff, CEO Jason Kilar told staff Warner Bros. Interactive "remains part of the Studios and Networks groups".
"The Warner Bros. Motion Pictures Group continues to be led by Chairman Toby Emmerich," a statement from the company reads (thanks, TheSixthAxis). "Warner Bros. Television Studios group continues to be led by Chairman Peter Roth. Warner Bros. Interactive remains part of the Studios and Networks group, along with our Global Brands and Franchises team including DC led by Pam Lifford, and our Kids, Young Adults and Classics business led by Tom Ascheim, all focused on engaging fans with our brands and franchises through games and other interactive experiences."
The email didn't shed light on the change, nor what might next be in store for WB's gaming division, but Kilar did acknowledge to all staff that the changes elsewhere in the organisation were "a lot to take in" and that "however challenging the [...] changes may be, we will also successfully navigate them as well".
The news comes just a short time after Rocksteady has confirmed an earlier Eurogamer report it is working on a Suicide Squad game. In a tweet showing an image of a decrepit-looking Superman with a target on his head, the Batman Arkham developer revealed the Suicide Squad game will be announced on 22nd August, during the DC Fandome event.