Yes, Batman Arkham developer Rocksteady is making a Suicide Squad game
"Kill the Justice League."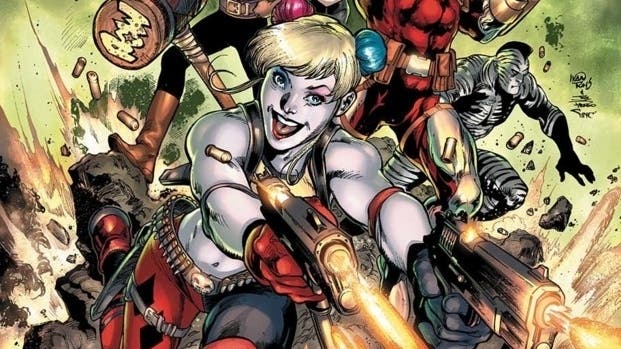 A list of leaked domain names has set internet tongues wagging that Rocksteady, developer of Batman Arkham Asylum, is working on a game centred on DC's Suicide Squad.
The domain names popped up yesterday on Resetera, where fans noted they were registered by a company connected to Warner Bros. Eurogamer understands this to be accurate.
I've heard that one particular phrase registered as a domain - "SuicideSquadKillTheJusticeLeague.com" - is a contender for the game's final title, and a good summation of what you can expect Rocksteady's next big project to be about.
Other domains registered include "SuicideSquadGame.com" and "GothamKnightsGame.com".
Gotham Knights refers to the unannounced Batman game currently in development at Batman Arkham Origins studio Warner Bros. Montreal.
Both projects are set to be teased at Warner Bros.' upcoming DC Fandome event in August, Eurogamer understands.
Expect to see a little of Gotham Knights, which while unannounced has been continually hyped via various "Court of Owls" hints for more than a year.
Expect to see very little of Rocksteady's Suicide Squad, which is further off from launch. Both projects are being developed for next-gen consoles.
Eurogamer has contacted publisher Warner Bros. for comment.
Fans have long speculated what London-based developer Rocksteady Studios has been working on - it has now been five years since the launch of its last big project, Batman: Arkham Knight.
Teases in that game appeared to point to a Superman project as one potential follow-up, though Rocksteady has been set on Suicide Squad now for years.