Assassin's Creed Valhalla gets festive with a Yule event
Season's beatings.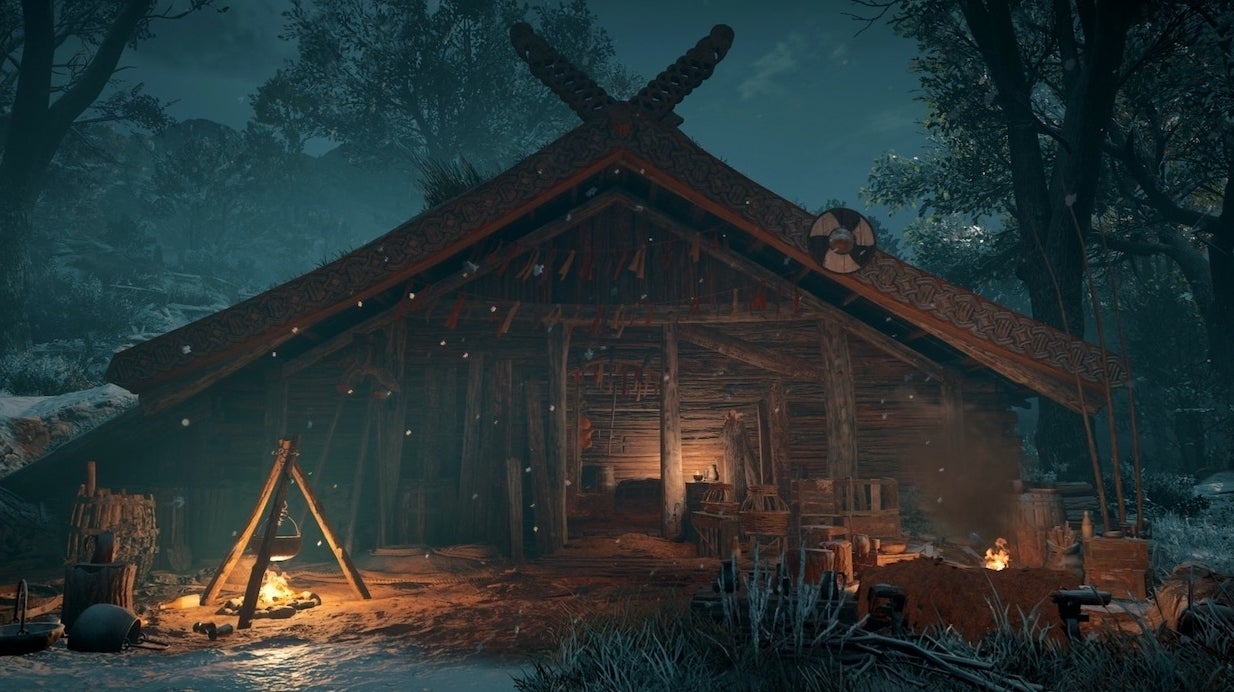 Ah, what could be more festive than getting very drunk and starting a brawl?
Valhalla's Yule Festival is now live, and brings with it some festive changes to your Viking settlement from 17th December to 7th January. You can expect lots of snow in Ravensthorpe, along with revellers and a variety of Yuletide activities to keep you entertained, including drunken brawls, archery challenges "and more". Taking part in these activities earns you Yule Tokens which can be redeemed for a range of goodies in the Festival Shop. You can take a peek at the list here.
It's worth noting, however, that this event only unlocks once you've completed one of the story arcs (such as Grantebridgescire or Ledecestrescire), and the rewards can only be redeemed during up until 7th January. The items range from 15 to 150 tokens in price, with the sum total of all the items reaching 775. Players have found that the maximum you can earn in a challenge is 70 tokens by doing a full round of brawling, so if you want everything, you could be there a while.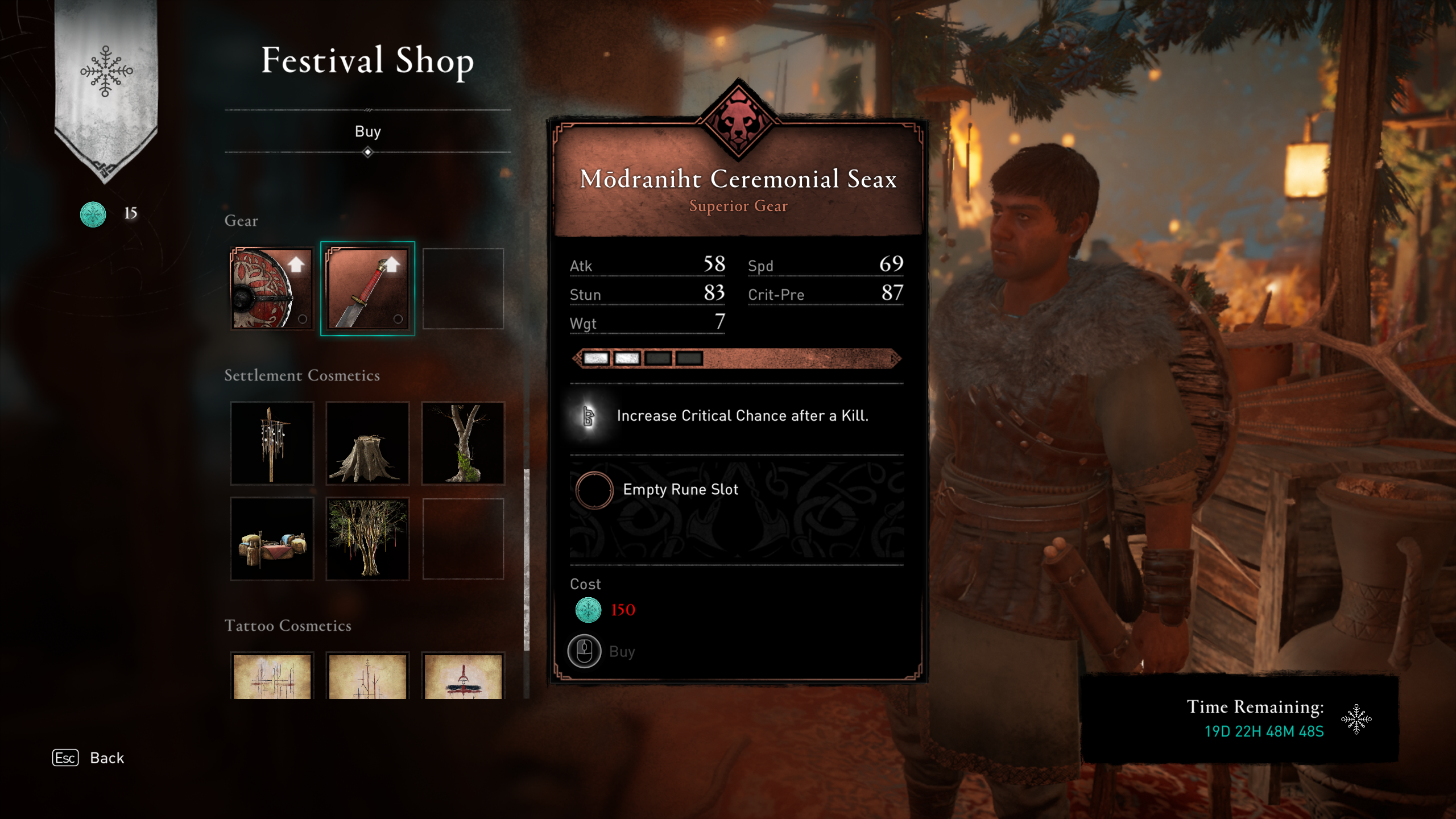 The Yule Festival marks the start of Ubisoft's first season of post-launch content for Assassin's Creed Valhalla. The next major update is the River Raid mode, which will introduce three replayable maps full of gear, silver, runes, books of knowledge and more. It will also bring a new Jomsviking Hall for your settlement that will allow you to recruit more Jomsvikings for your river raids. As someone who's already, er, mauraded all the monks in England, it's good to see Ubisoft is introducing some replayability to the raiding feature with the next major update.
Overall, players seem to be pretty happy with the Yule Festival and plans for further updates, but the recent move to introduce XP boosts to the shop post-launch has been somewhat less popular.