Assassin's Creed gets official virtual reality spin-off this year
But it's "not a game".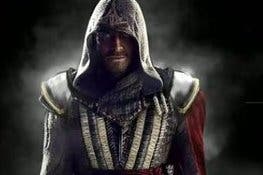 Ubisoft has an Assassin's Creed virtual reality experience for launch this year.
The project ties in with the upcoming Michael Fassbender-starring Assassin's Creed film - due this Christmas - and includes scenes filmed alongside the movie.
The catchily titled Assassin's Creed VR Experience is being made by Fox and VR company Practical Magic. It was unveiled on stage last night at GDC.
Practical Magic boss Matthew Lewis was on hand to stress the experience is "not a game".
Details on the Assassin's Creed movie are being kept largely under-wraps, although we know Fassbender is playing a modern day character and a 15th Century Spanish ancestor.
Regardless, Ubisoft is confident enough in the film to have already greenlit a sequel.
Back in the world of gaming, Assassin's Creed is now taking a well-earned break until 2017, while the series is retooled. Even after it returns - reportedly for an Ancient Egypt-set soft reboot - the franchise will not be held to an annual release schedule anymore.