Assassin's Creed movie already getting a sequel - report
Michael Fassbender is on board for more.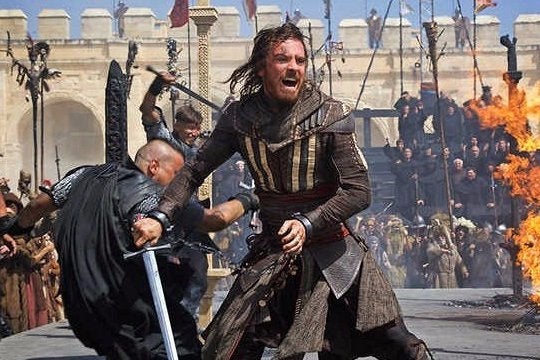 The Assassin's Creed movie won't be out until 21st December, but it's reportedly already greenlit a sequel.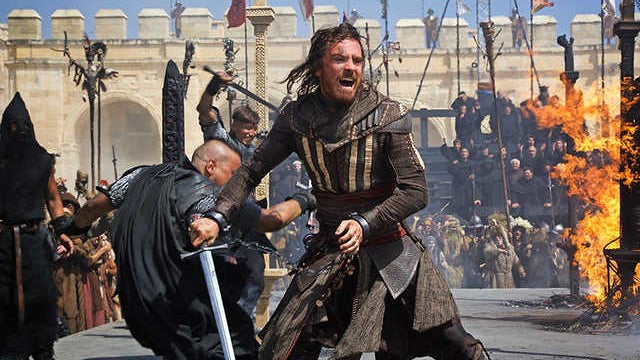 According to The Tracking Board, New Regency has already signed with producers Jean-Julien Baronnet from Ubisoft Motion Pictures, Frank Marshall through his Kennedy-Marshall Company, along with Michael Fassbender and Conor McCaughan through DMC Films.
It's not clear if Assassin's Creed co-stars Marion Cotillard or Jeremy Irons will return. The same goes for director Justin Kurzel. For that matter, it's not 100 per cent confirmed that Fassbender will star in the sequel, but the fact that he's co-producing it suggests he'll reprise the role.
The first Assassin's Creed film will star Fassbender as Callum Lynch, a man who discovers he's the descendent of a secret society of assassins who have long been at war with a secret society of templars (they're the baddies). Naturally Lynch is connected to a machine that lets him relive the glory days of his agile ancestor free-running around 15th century Spain.
Fassbender, Cotillard and Kurzel all collaborated together previously in the 2015 adaptation of Macbeth. Since there's no Assassin's Creed trailer yet, you might as well look at that to get a sense of how the upcoming video game adaptation might look.