Another developer delays its December game to avoid getting crushed by Cyberpunk
"Let's get the cyber elephant out of the room right away."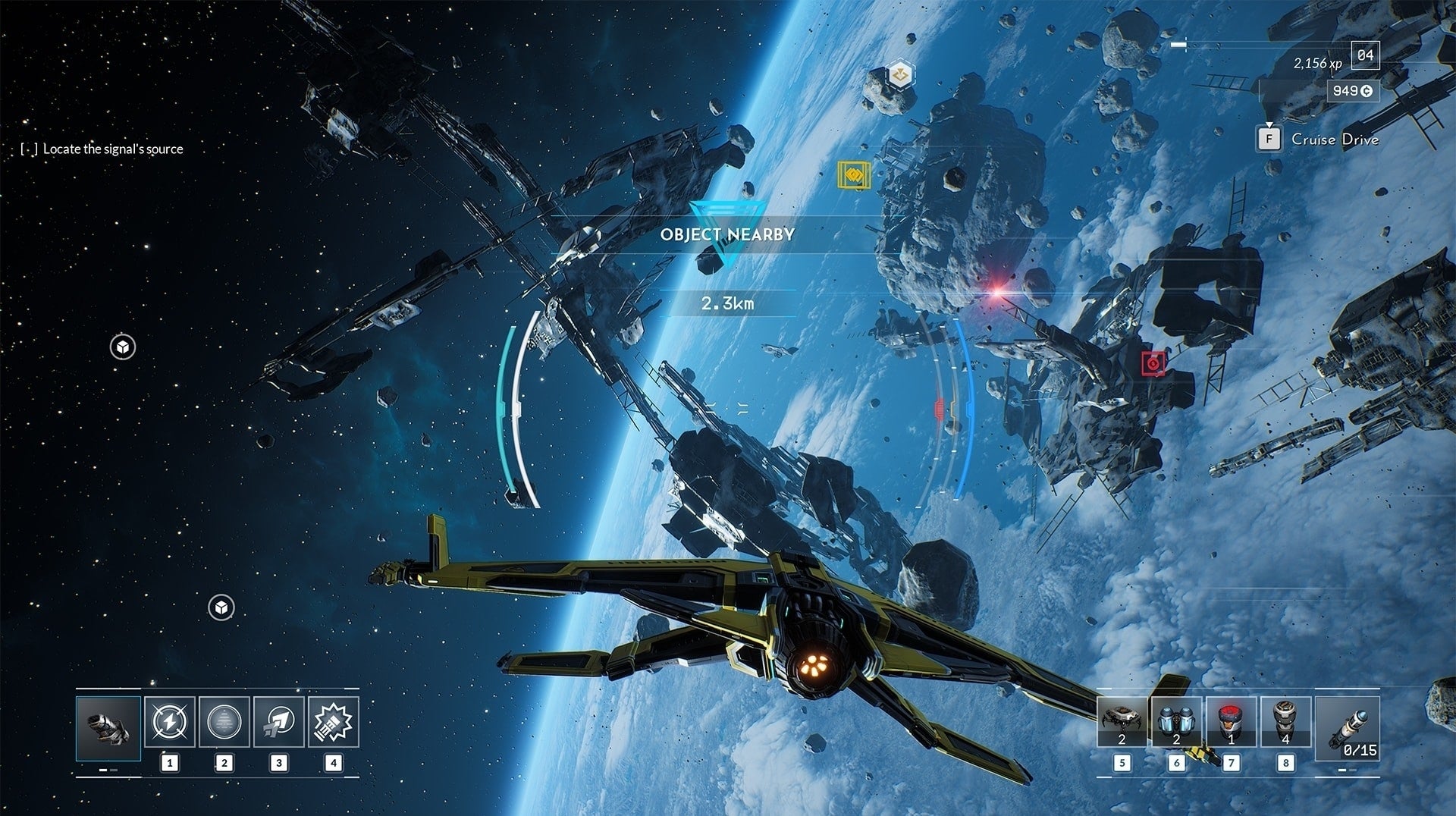 Another developer has delayed its planned December game to avoid getting crushed by Cyberpunk.
When CD Projekt delayed Cyberpunk to 10th December to sort out issues with the current-gen version of the game, Path of Exile developer Grinding Gear Games moved its action RPG's next big expansion from 11th December to January 2021.
Now, Rockfish Games has followed suit, delaying space looter shooter Everspace 2's early access launch from mid-December to January 2021 to avoid the behemoth that is Cyberpunk.
"Porting the original Everspace to last-gen consoles was quite a challenge for us back in the day, so we can only imagine what a challenge it must be to bring a massive title like Cyberpunk 2077 to Xbox One and PlayStation 4," said Rockfish boss Michael Schade.
"Unfortunately, this is also a major blow for any other game that was scheduled during that week. We know from our community that there is quite an audience overlap between the two titles, so we decided to get out of the way and push back our release to January.
"We are aware that Everspace 2 fans will be unhappy, but competing with the arguably most anticipated video game in history is just not a good idea."
As a make-good, Rockfish will send out pre-release keys with closed beta access to all eligible Kickstarter backers (Just A Digital Copy, Please and higher) on 2nd November, so they will be able to play the first 10 hours of the game a month early.
In a Kickstarter update for backers, Rockfish went into more detail: "Let's get the cyber elephant out of the room right away," the developer said, "the Cyberpunk 2077 release has just been pushed back to December 10, which is a major blow to our planned Everspace 2 early access release in mid-December.
"Not only will every media outlet and content creator cover the arguably most-anticipated AAA game in history throughout the entire holiday season (and not much else), we also know that there's quite a bit of audience overlap within our community (and our team)."
Rockfish consulted with its marketing and PR partners, then made the final decision to push the game back.