And that's that for Tribes: Ascend - again
Parting Gifts.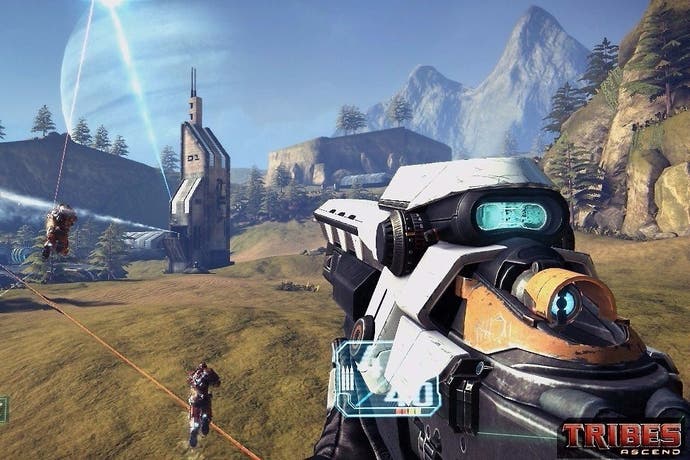 Tribes: Ascend, the multiplayer shooter revived by Hi-Rez Studios, has once again come to an end.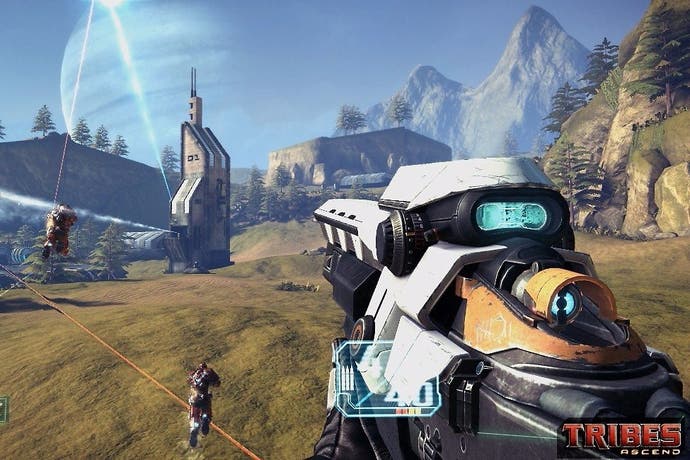 Hi-Rez, maker of popular MOBA Smite and the recently-released hero shooter Paladins, breathed new life into Tribes: Ascend with a patch released back in January 2016.
Fans had accused Hi-Rez of abandoning Tribes while it worked to make Smite profitable. There were no updates to the game for several years, and Ascend's community slowly drifted away while the game was left to pasture.
Now, Hi-Rez has issued Tribes: Ascend's final update, appropriately dubbed Parting Gifts. The update brings Tribes: Ascend to version 1.4 and that's where it will stay. The patch notes are live now (screenshake has been completely removed from the game).
So, what next for the Tribes franchise? Fans are already calling on Hi-Rez to license the intellectual property out to another developer to perhaps do something new with it.
Or Tribes fans could turn to a game called Midair, from a developer called Archetype Studios. It's a similarly fast-paced first-person shooter with elements Tribes fans will be familiar with.