Tribes: Ascend gets Steam release
Plus, new maps and modes for acclaimed F2P shooter.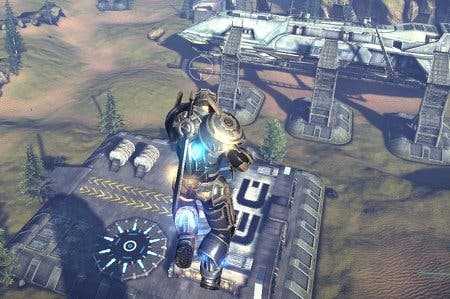 Critically revered PC free-to-play shooter Tribes: Ascend launches on Steam today, developer Hi-Rez has announced.
The updated version adds a new Capture The Flag map called Stonehenge and a new Team Deathmatch map. There's also a new first-person spectator mode to cater for the competitive community.
To celebrate the launch, Steam has a Starter Pack on sale at 50 per cent off. £7.49 gets you a lifetime 50 per cent XP Boost, four bonus weapons for base classes, two class unlocks, four perks and 800 Tribes Gold.
Hi-Rez's game, which launched back in April, is the perfect example of free-to-play done right.
"Tribes: Ascend only really does one thing, but does it pretty much perfectly. The best games never die, remember? And sometimes, they evolve," wrote Rich Stanton in Eurogamer's 10/10 Tribes: Ascend review.