Tribes: Ascend open beta release date announced
Major patch out this week.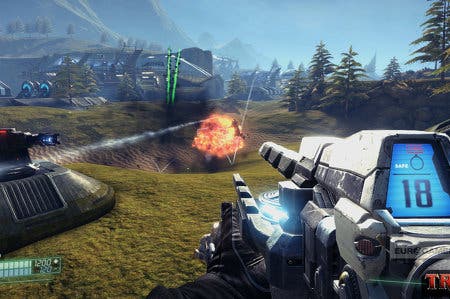 The Tribes: Ascend open beta begins on Friday, 24th February, Hi-Rez Studios has announced.
From 5pm UK time this Friday anyone can create a Tribes: Ascend account and download the game from the official website without the need for a beta key.
The launch coincides with the release of a new patch that adds a new game mode, four new maps and new regions.
Over 300,000 people played the F2P shooter's closed beta, Hi-Rez chief Todd Harris said.
All player progress and unlocks will be carried over and no characters will be wiped.
Hi-Rez has expanded capacity in Europe, the US and Australia, and added new local servers to support players in Brazil and Asia.
This week's patch adds:
New gametype, Arena Deathmatch, with two initial maps.
New Capture The Flag map, Temple Ruins.
New Team Deathmatch map, Inferno.
Two new unlockable items for the Soldier class: Proximity Grenade and Utility Pack.
New default suits for Doombringer and Brute.
Ability to view either Blood Eagle or Diamond Sword skins from Class menu.
Service supporting Name Change.
Large number of bug-fixes and balance adjustments.