American Truck Simulator's next stop is Wyoming
New expansion teased in bison-heavy trailer.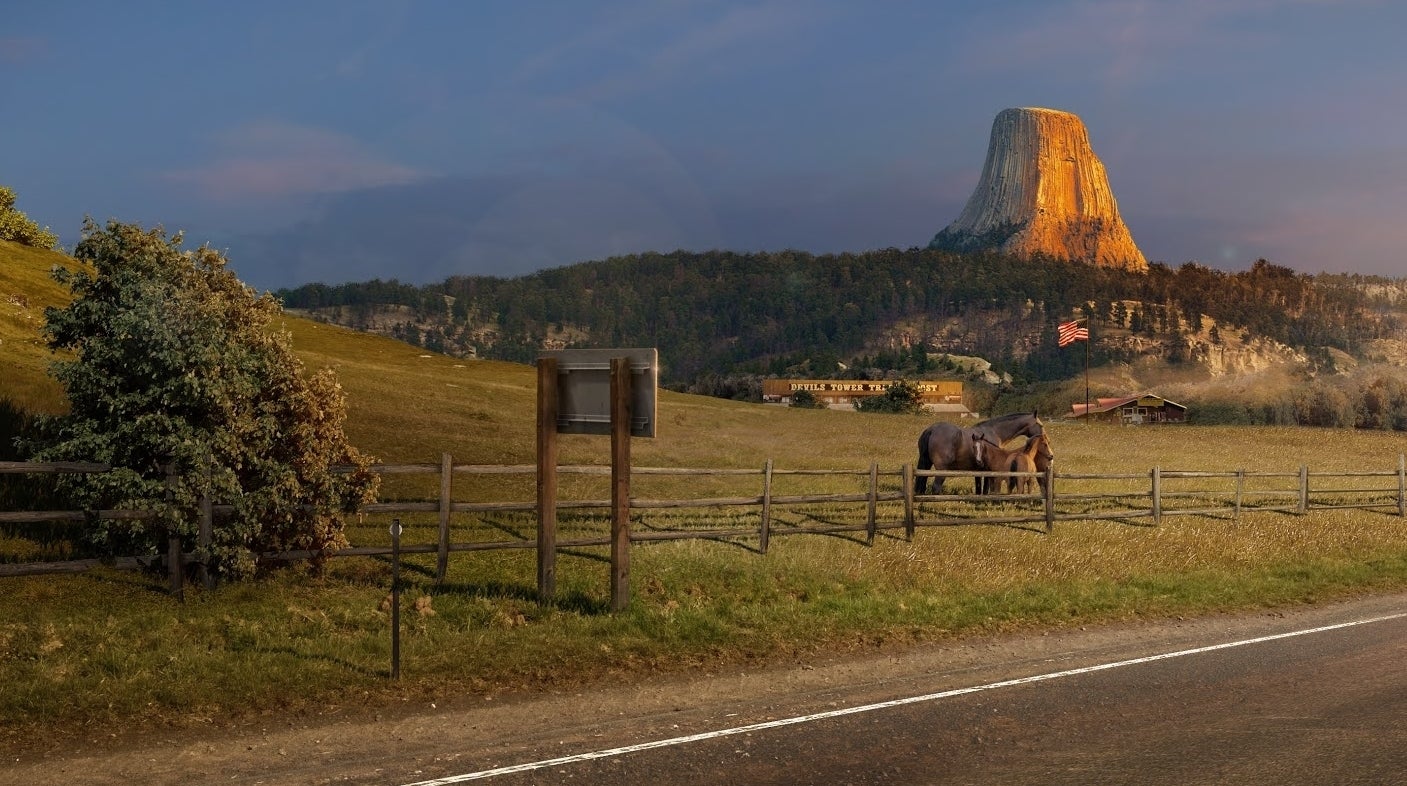 There's barely been time to admire the sweeping vistas of Colorado, but American Truck Simulator is already speeding to its next stop, with developer SCS today announcing Wyoming as the next US state to be getting the expansion treatment.
"Home to some of the country's most breathtaking national parks, " explains SCS in its announcement post, "Wyoming is best known for its red-walled gorges, hot springs, historic prairie towns, pioneer history, and historical attractions."
To accompany its Wyoming reveal, SCS has shared the briefest of video teasers, offering a peak at just some of the bison-related sights in store for those readying themselves for more hypnotically zen-like hauling across American Truck Simulator's newest state.
And if that's still not enough to be getting on with, SCS has also released a mass of work-in-progress screenshots from the new expansion, showing off the game's upcoming reworked lighting system, as well as a few typically gorgeous vistas.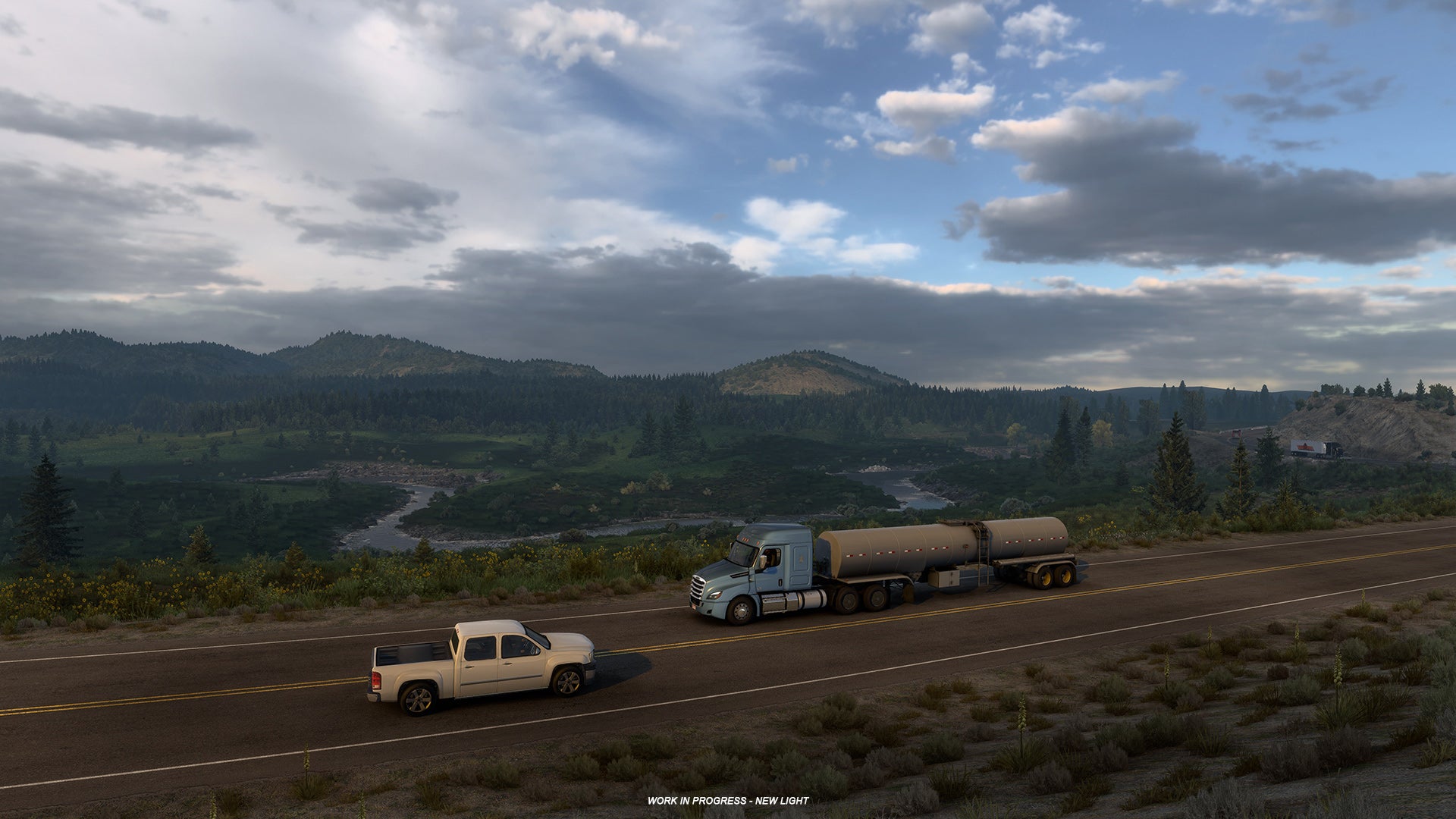 Wyoming will be the eighth state added to American Truck Simulator since its release in 2016 - following on from Arizona, New Mexico, Oregon, Washington, Utah, Idaho, and Colorado - but SCS hasn't yet offered any indication of when it might arrive on Steam.
According to the studio, its latest expansion is still in early development and has "only just begun to take shape".