Alan Wake studio's Control now has confirmed release date
Got the Remedy.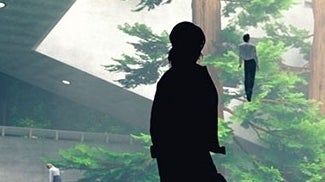 Control, the next game from Alan Wake and Quantum Break studio Remedy, will launch on 27th August for PC, PlayStation 4 and Xbox One.
You may have seen the release date floating around the internet yesterday thanks to it being accidentally published on Microsoft's Xbox store. This morning, Remedy confirmed to Eurogamer the date was indeed legit.
Control marks Remedy's departure from making games exclusive to PC and Xbox - and was notable for its announcement during Sony's PlayStation E3 conference last year.
But many of the hallmarks of Remedy's games appear to remain - there's a mysterious hero, a set of supernatural surroundings, and a mystery to solve. You play as Jesse Faden, the newly-appointed bureau chief at the Department of Control - a division set up to investigate paranormal goings on, and whose headquarters has now been overrun.
"It's a very mysterious, deep world and lore," Remedy boss Sam Lake told me back at E3 last year. "And the main story has a slightly different purpose now - to introduce this world to our main character and the player. And, in a different way to how we've done before, there are other stories in this world, other missions to go on. It's less linear, more player-driven."