After 1672 hours, Destiny 2 player unlocks all player titles
Patience and time.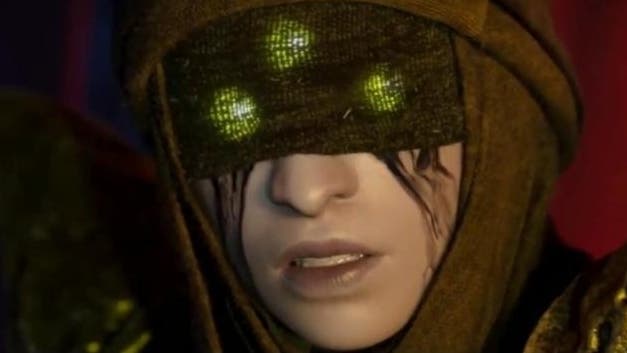 Unlocking a player title in Destiny 2 is meant to feel like an accomplishment. You unlock a special gold seal for your book of in-game Triumphs. You get a cool tag next to your name so you stand out from the crowd. You rank among the very best at a particular part of the game - collecting guns, beating raid bosses, fighting in Gambit or Strikes or the Crucible.
You're not really supposed to unlock them all.
But after 1672 hours, someone has. They don't think they're the first. But in a thread sat at the top of Reddit's Destiny board today, Dawncraftian is being celebrated for their enormous achievement.
Speaking to me this afternoon, Dawncraftian explained it was a huge personal achievement - something which had taken an enormous amount of effort and playtime since titles were introduced in Destiny 2's 2018 Forsaken expansion.
It started with just a couple of titles, Dawncraftian said. And then it became a hobby.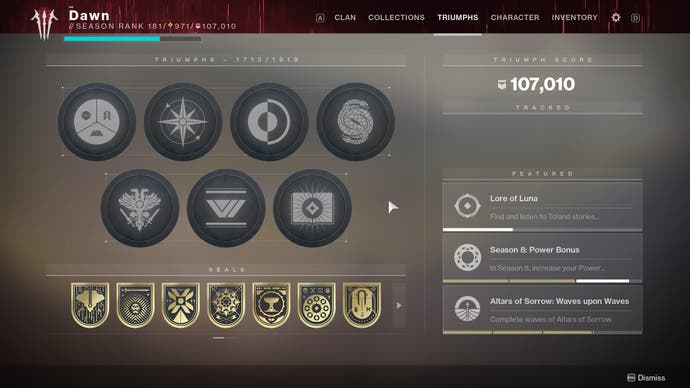 "I'd just look at what I had to do and knock them out," Dawncraftian told me. "My motivation was originally due to me going through a very difficult part of my life so I needed a timesink, and grinding out titles helped me through that."
Like many players, Dawncraftian says they are part of a "fantastic" clan, always around to help with raids. But there's only so much others can help with when Destiny relies on the game's RNG for various weapons and bounties to drop.
The hardest titles to unlock were Blacksmith (because RNG denied Dawncraftian a single rare bounty for two seasons) and Reckoner (which required a "disgusting amount" of Gambit Prime). It's here where many of those 1672 hours (equivalent to nearly 70 days of playtime) were spent, over an average of five hours every evening.
Is Dawncraftian the first to do this? "I have no idea... there have been one or two commenters on the post saying they have also achieved this, but I've not personally seen anybody."
And what's next? More Destiny, it turns out. After all, there's no knowing what new titles Bungie might add in the future. "I'm just finishing off my seasonal content and grinding out Vex Offensive, and then I'm gonna take a wee break before Season of Dawn. Next up is whatever new Triumphs Bungie throws at me :P"