Adorable PSVR platformer Moss finally unearths release date
Lichen subscribe.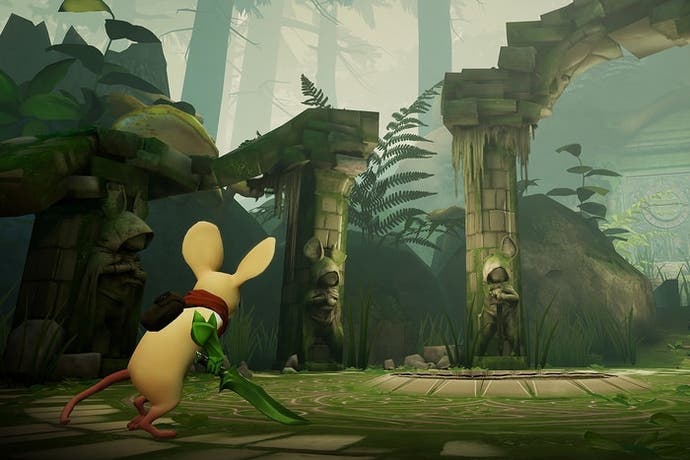 Moss, the adorable PlayStation VR game which made us all go 'awwww' during last year's Sony E3 press event, finally has a release date.
It arrives next week on Tuesday, 27th February.
As the reader of a magical storybook, you guide Quill the mouse through a fantasy world by poking, pointing and playing with the environment. There are beasties to fight, paths to find, and... really you're just going to play this because the mouse looks cute.
Want to take a deeper look? Developer Polyarc recently released a 15 minute chunk of Moss gameplay footage where we learned you could reach out and feel Quill's heartbeat to tell if he's scared. Once again: awww.