Adorable VR mouse adventure Moss is getting a free DLC chapter next week
Oculus Quest first, other platforms to follow.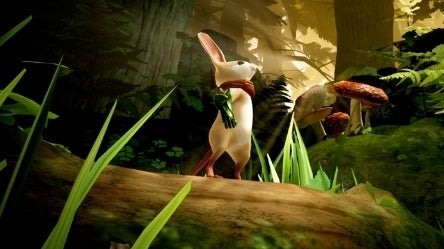 Developer Polyarc has revealed that its delightful VR fantasy adventure Moss will be getting a free DLC episode, titled Twilight Garden, starting next week.
When Moss released for PSVR and PC last year, it was widely praised for its intelligent, enchanting use of virtual reality - and the new DLC chapter promises to expand its endearing core with "additional environments, challenges, and storytelling", alongside new puzzles, combat, and weaponry. According to Polyarc, Twilight Garden will launch first on Oculus Quest, arriving on 21st May, and will then be made available to PlayStation VR, Oculus Rift/S, Vive, and Windows MR players some time in June.
Moss' spirited adventure, if you've yet to experience its charms, is viewed through the eyes of a mysterious being, summoned into the game's beautifully intricate, human-sized world to assist a young mouse named Quill as she embarks on a quest to save her uncle.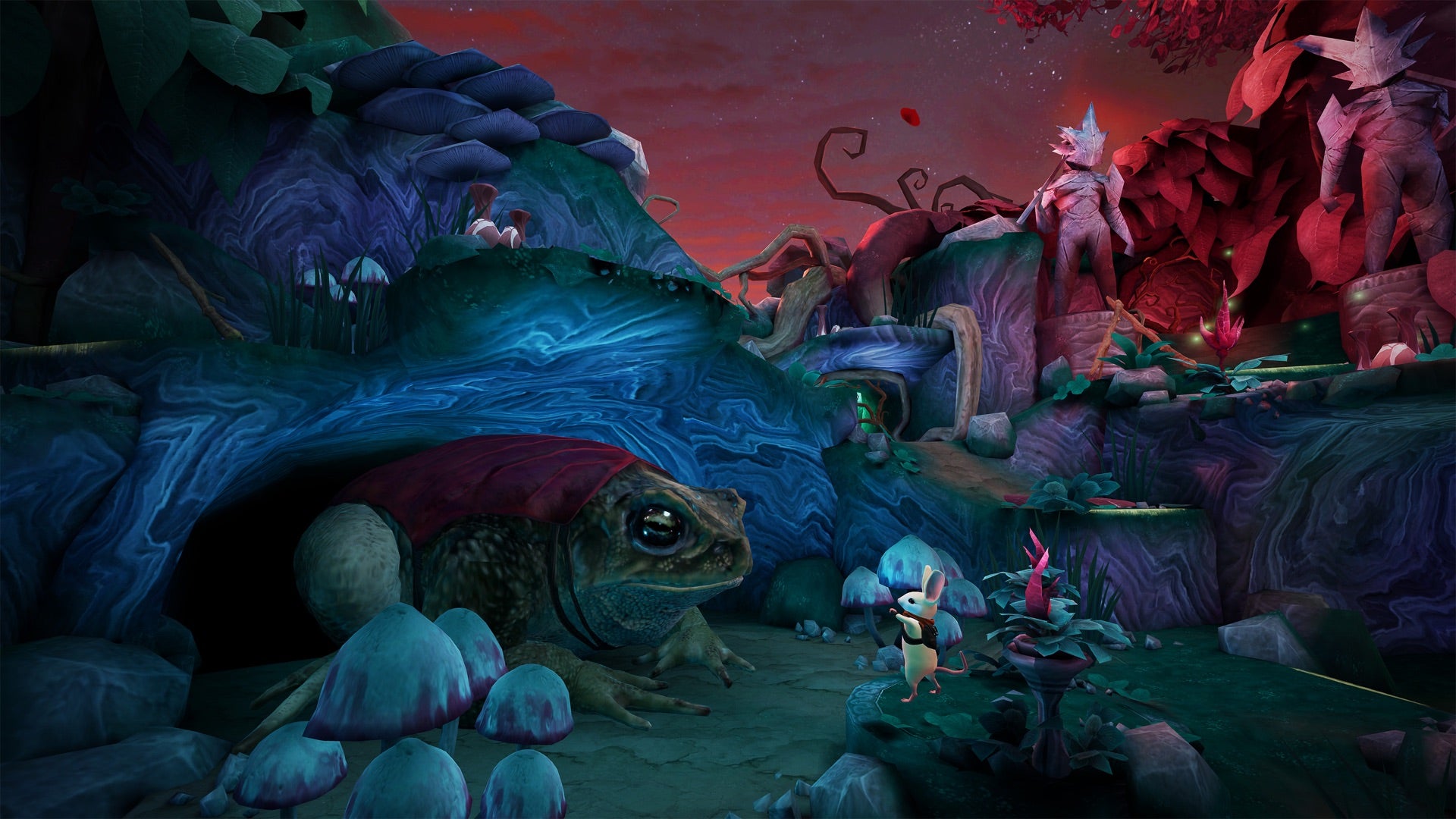 Despite that initial perspective, however, Moss is something of a first- and third-person hybrid. Players are charged with controlling Quill directly as she traverses the landscape's platform-puzzle-style challenges, but must also deploy their powers as Quill's towering, supernatural guardian to perform tasks that the mouse couldn't accomplish on her own - usually involving manipulating the environment to clear a path to the next discrete area.
When Eurogamer's Ian Higton slapped a Recommended badge on Moss last year, he called it "the perfect game for PSVR", and one that's "capable of changing people's perception of the platform from one that's a novelty, to one that's a legitimate, exciting progression for gaming as a whole." VR, he said, "allows you to lean into Quill's world, to inspect it, to explore it...It disintegrates the invisible barriers that have existed between the player and their avatar since video games first came about, and it does so in a way that'll make your heart soar."