LocoRoco 2, Moss release dates detailed
Plus: more upcoming PS4 and PSVR indies.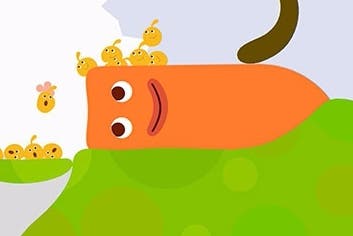 LocoRoco 2 will launch for PlayStation 4 on 9th December, Sony just announced via PlayStation's Paris Games Week press briefing pre-stream.
Beautiful PlayStation VR game Moss will launch in February 2018, meanwhile.
The pre-stream also showed off a selection of other upcoming indies, including the promising-looking temporal-control platformer The Gardens Between.
Top-down Hotline Miami meets Sleeping Dogs game The Hong Kong Massacre looked absolutely fitting to its name, meanwhile:
PlayStation VR was also serviced with a couple of new upcoming titles, such as Megalith: