A Fallout 76 Public Test Server is on its way once Bethesda figures out "all (or most of) the kinks"
The Legendary system has been pushed back until Q1 2020.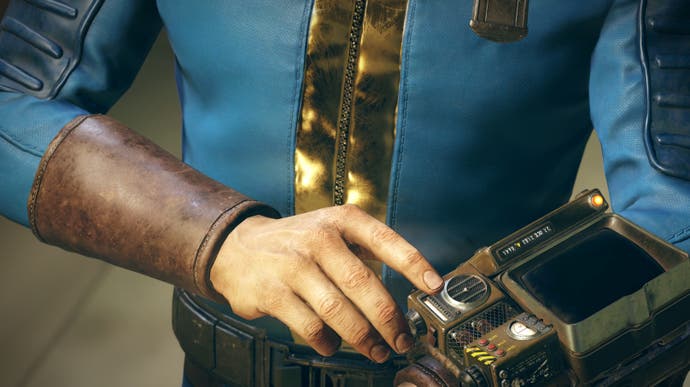 Bethesda has confirmed a public test server for Fallout 76 is slated to roll out next year.
"A Public Test Server (PTS) is currently in the works with the hope to get it up and running in 2020," Bethesda said in a brief update on its official blog. "Once we've figured out all (or most of) the kinks, we will be able to provide more details on our PTS and how you can participate."
The update gave no specific window on when the PTS might be available, so it's probably better to expect it later rather than sooner.
"We are constantly looking at your feedback and requests to see what's possible to include in future updates," the developer added. "Features like PC text chat, the option to rejoin a server when kicked or dropped, and others are something we don't currently have a timeline for but are looking into. Please keep providing your thoughts and suggestions to us on Reddit, social media channels, and our official forums so that we know what's most important to you."
The update also detailed new perk loadouts, Multi-Factor Authentication (MFA) for Bethesda account holders, and some fixes to its social menu, including one issue that previously prevented PC players from sending or accepting friend invitations. It also confirmed that though originally planned for 2019, the Legendary system has been pushed back until Q1 2020 "while [Bethesda] worked on other things".
"We've heard your feedback that the cooldown between Public Events is too long, and we're planning to reduce it by at least half with a fix we're including in Patch 14," the team added. "We are also planning a second phase of Public Event improvements that will bring additional cooldown adjustments, performance-based loot, and remove the need to tag legendary event enemies to claim their loot. Phase two of our Public Events rollout is currently planned for early next year, and we'll update you as we get closer to those updates."
As Emma reported earlier this month, Fallout 76's latest update introduced a number of quality of life improvements and new maps, but several new utility items - such as refrigerators, which can be placed at C.A.M.P.s to reduce the spoilage rate of stored food and drink by 50 per cent - caused consternation amongst fans. There's also a WALL-E wannabe in the form of the Collectron Station, a C.A.M.P. item that spawns a little scrap-collecting bot to search the nearby area for scrap and simple items.