3GB Evolve day-one patch improves load times, matchmaking
More.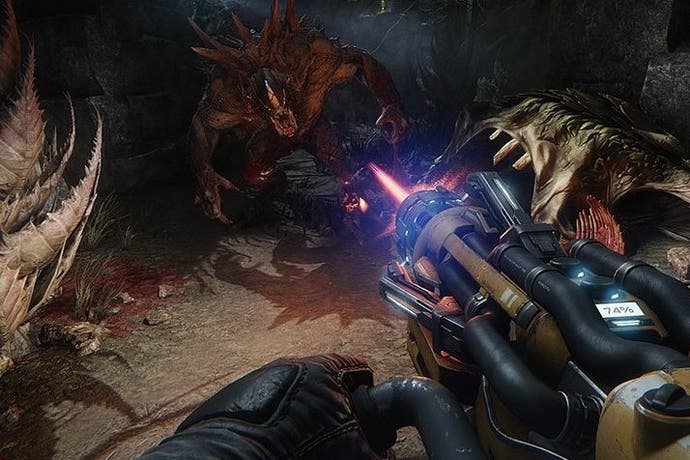 Getting Evolve, Turtle Rock's 4v1 shooter? Make sure to download the 3GB day-one update - it improves the game in a number of important ways.
Chief among them is shorter game and level load times, matchmaking and network bandwidth optimisations, and balance tweaks, Turtle Rock wrote in a post on the Evolve website.
Elsewhere, the update squashes a raft of bugs, updates or replaces assets used for Elite skins for Hunters and Monsters, and adds connectivity to work with Evolve Hunters Quest, the Match-3 companion app for Evolve.
The sizeable day-one update is in part response to the recent Evolve open beta, Turtle Rock said.
"Truth is, that long weekend was a big learning experience for us," the developer said.
We've just published our early impressions of Evolve.