Evolve has a free-to-play match-3 mobile game
That lets you boost progress in the main game.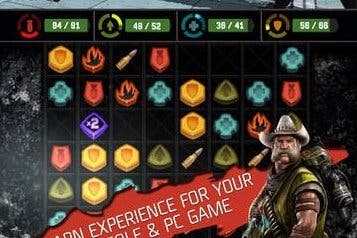 Evolve publisher 2K Games has announced Evolve: Hunters Quest, a free-to-play companion app for its upcoming humans vs. monster shooter.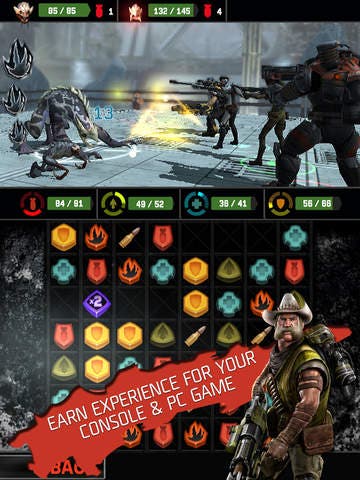 Available for iPhone, iPad, Android devices and Windows Phone, Evolve: Hunters Quest features a match-3 puzzle game where you must connect up icons of a similar colour.
Clearing the board unleashes attacks, which then whittle down the health of an enemy critter.
Winning matches rewards you with Mastery Points, which you can then turn into Mastery Boosts within the main Evolve game.
"An example of this would be that you unlock Markov's Lightning Gun Mastery Boost via Hunters Quest," 2K explains.
"The next time you fire up Evolve, the game will read the Mastery Boost unlock and will increase your Mastery progression by close to 50 percent of its total amount.
"The maximum amount you can boost your Hunter Mastery progress for an item is a total of 50 percent. If your current progress is at 0 out of 100, the boost will take you to 50; if you're already at 60 out of 100, the boost will take you to near complete for the current Mastery level."
Hunters Quest is free to try, or you can speed up your progress via microtransactions. £1.49 will buy you a small pack of in-game credits.
When the main Evolve game releases you will also be able to access stats and leaderboards, as well as watch top-down replays of your last 10 Evolve matches.
See how it looks below: