24 games launched on Nintendo eShop today
Bastion! Broken Age! And lots of others...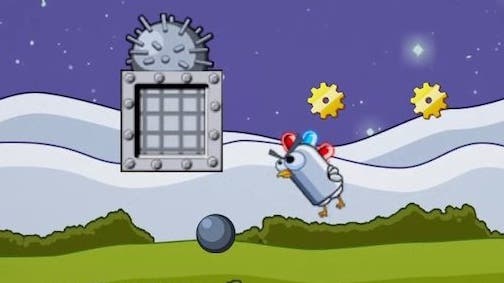 The floodgates to the Nintendo eShop opened some time ago, and this week is no different - a staggering 24 games arrived on the store today.
It's not an unusual number - last week offered the same amount, including Broforce, Gone Home and NBA 2K19 - and many of these are genuinely great indie games already released elsewhere I'd seriously consider buying again.
There's Bastion for example, Supergiant Games' brilliantly-narrated action role-player, and the beautiful Dust: An Elysian Tail. Double Fine's adventure game Broken Age also arrives on Switch today, alongside Wasteland 2, Surgeon Simulator and the Warlock of Firetop Mountain.
Alongside all of that is enormous Xenoblade Chronicles 2 expansion Torna - The Golden Country for season pass owners, a couple of demos and a huge serving of DLC.
But, over time, the Switch has also become home to a lot of... odder releases. Like Kentucky Robo Chicken, which launched last week priced £2.29, a port of an old Android phone platformer that no longer seems to be available on Google Play. Mummy Pinball (£1.79), meanwhile, boasts that it is "the most entertaining Pinball!". And then there's Sigi - A Fart for Melusina, a £4.49 port of a £1.99 Steam side-scroller.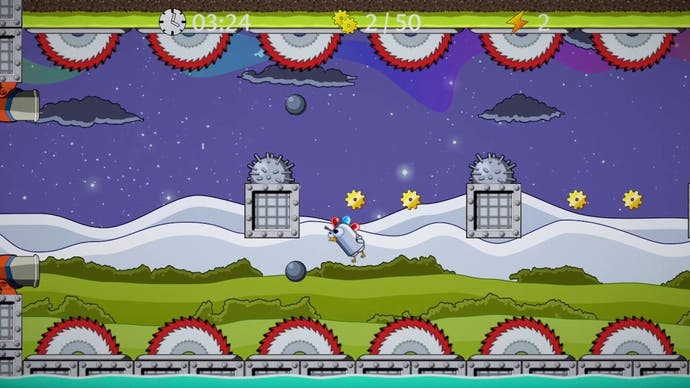 This week, Spider Solitaire F is a £4.59 version of the card game that comes with Windows. Danger Mouse: The Danger Games (£4.49) is a port of a free-to-play Android game. And then there's the new Senran Kagura game, Reflexions, a game about massaging young schoolgirls.
Priced at just £8.99, the game is accompanied by £27.94 worth of DLC packs adding further skimpy costumes and accessories. Costume sets include nuns, nurses, swimsuits and "sexy wedding". Accessories include items such as worn underwear, pigtails and dolls.
It's great to see the Nintendo Switch eShop so alive with fresh games and other bits and pieces every week, but I do wonder how long this can continue without a better interface and search capabilities to spotlight the brilliant stuff now available - while avoiding the worst.