Shenmue 3 dev offering Steam refunds if you don't want to wait a year for release
I see.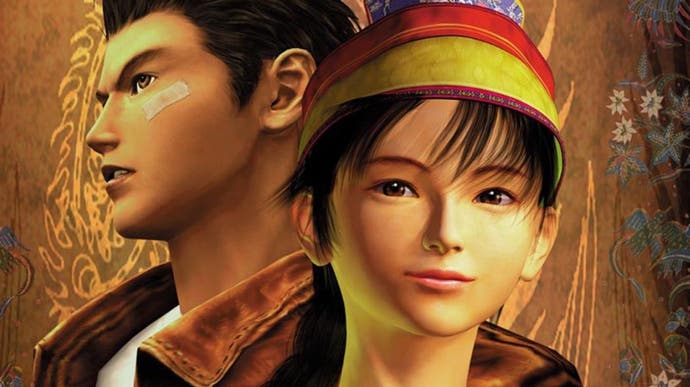 Ys Net has provided Kickstarter backers of Shenmue 3 with an update regarding the fallout surrounding the game's exclusivity to the Epic Game Store - and will be providing refunds to unsatisfied customers, while more patient ones can wait a year for a Steam key so they can play on the platform of their choice.
The update comes in the wake of the news - revealed at last month's E3 - that, upon its release later this year, Shenmue 3 would now be an Epic Game Store exclusive on PC. Further clarity was provided that Shenmue 3 would be coming to Steam at a later date, while today Ys Net provided a more definitive statement.
"As noted in the updates and survey at launch, we had originally planned for PC distribution through Steam," says the update circulated to Kickstarter backers. "Taking publishing and sales considerations into account, Ys Net and Deep Silver agreed to our partnership with Epic Games Store on PC version distribution. As a publishing partner, Deep Silver has greatly contributed not only to sales and marketing, but to scaling up the game so there is more Shenmue III to begin with. Also, Epic Games has been with us from the start of the project when we adopted Unreal Engine 4 for development, and have given us their support throughout the development process.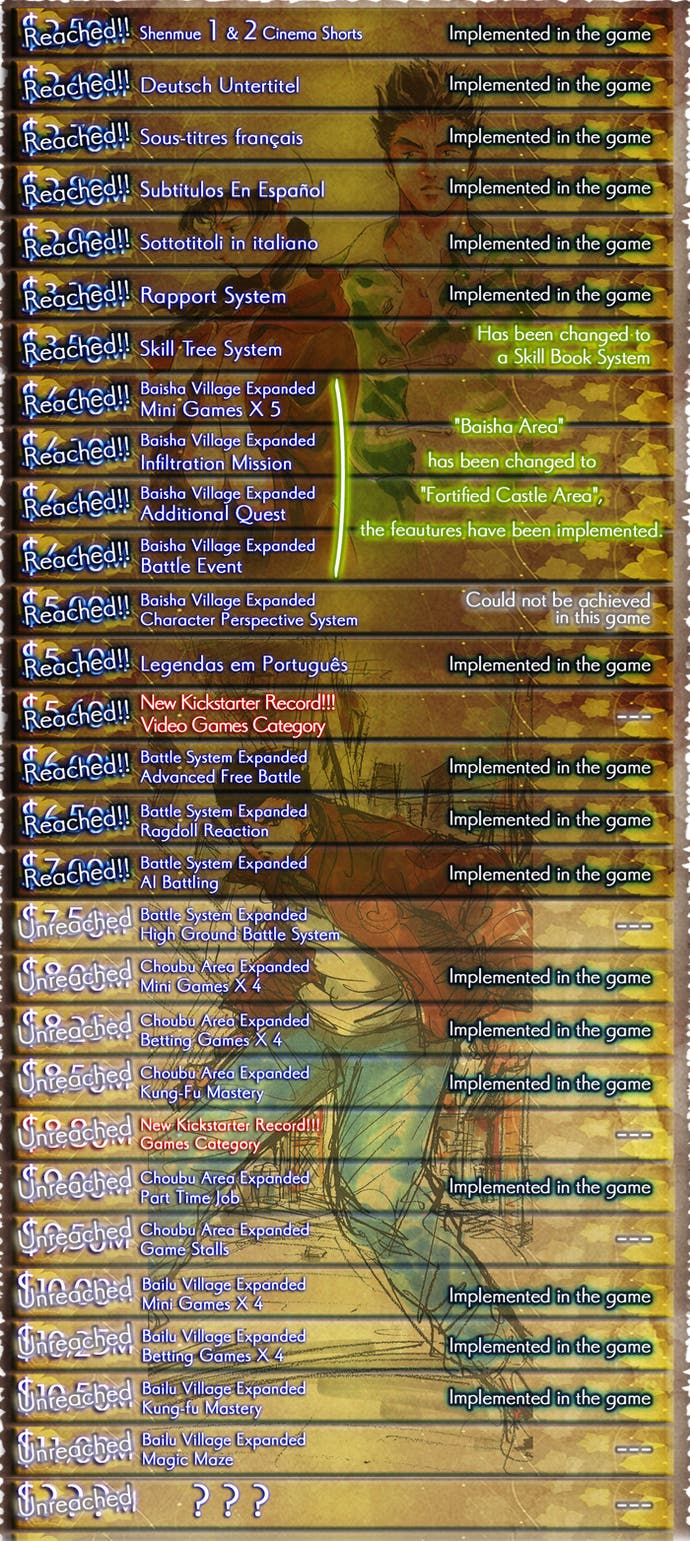 "In response to backers who have requested Steam keys for their rewards, we discussed offering the keys on the day of release. However, coordination with the sales policies of the involved companies was untenable, and as a result we are not able to make a day one distribution option for Steam keys available."
The update also clarified that physical PC versions would not include the game data on the disc, and rather would include the Epic Game Store installer from which players could then obtain Shenmue 3.
A final fascinating detail was provided by way of what stretch goals the team were able to attain, and those they were not. A character perspective system which was initially promised has fallen by the wayside during development - though it's also worth noting that seven other Kickstarter stretch goals that weren't reached during the funding period have now been implemented.
Shenmue 3 is coming out on November 19th, having suffered a small delay. It's been a long journey since its announcement at E3 2015 - and an even longer journey since the last instalment of Shenmue back in 2001. Creator Yu Suzuki provided one final word during the update, thanking fans for their patience and updating them on the status of the game.
"I first want to thank all of you for your enduring support from the bottom of my heart," Suzuki said. "This announcement was made in the coordination of all our partners. As such, it was not presented in a timely fashion which I apologize for. We have at last been able to report the results of the project team's review of the EGS exclusive distribution deal.
"The project team is currently concentrating on finishing up to release the game. We are working hard to deliver a game better than hoped even if by a little for the announced release date. Along with the significant project changes at the heart of this announcement, there have been many other changes since our original assumptions. I believe, however, that the game overall has been strengthened and that Shenmue 3 has assuredly been transformed and is heading in a positive direction."