Yet more Grand Theft Auto 5 screenshots get down to "business"
That means flying planes, stealing cars, shooting at police helicopters.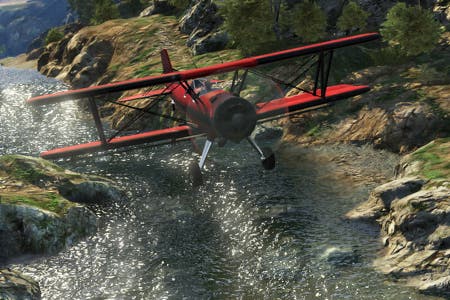 Grand Theft Auto 5 developer Rockstar has filed this week's third and final deployment of GTA5 screenshots under the label "business".
Which, in Grand Theft Auto, is a pretty broad term.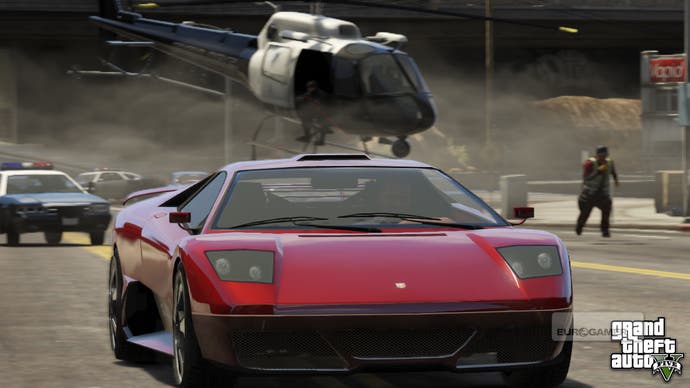 Police will shoot you in cars from helicopters. They'll shoot you on foot from helicopters. And they'll chase you down the road while you hang from a car transporter.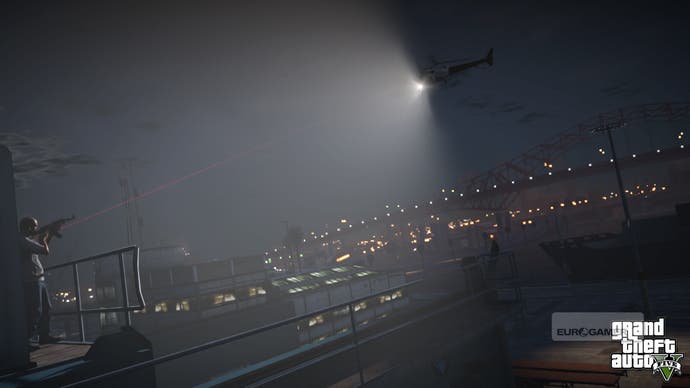 The playable character this time around appears to be a young looking chappie with a buzz cut - likely the same one spotted parachuting in Rockstar's previous batch of screens.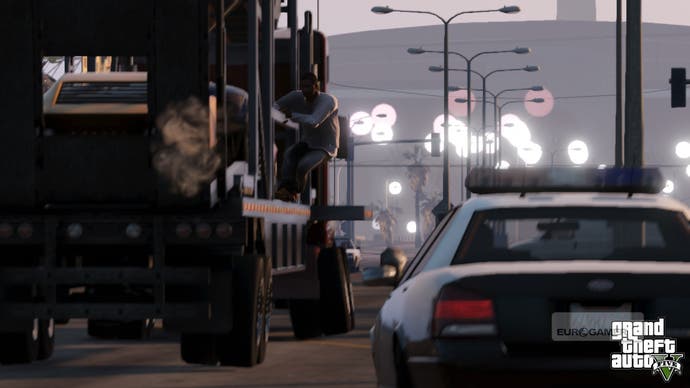 Will Grand Theft Auto 5 offer multiple protagonists? It seems likely, since this week's initial look at the game offered another cameo from the first trailer's suited man, flying a jet fighter.
But there's other airborne fun to be had too - here's a beautiful shot of a biplane to round off the set.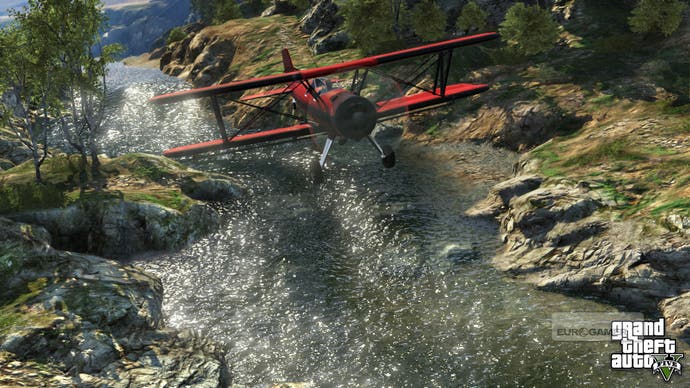 Rockstar has said it will release more images "in a few weeks or so".