Yakuza 5 videos show cab racing, hunting
Plus an outlandishly slow passenger transport mission.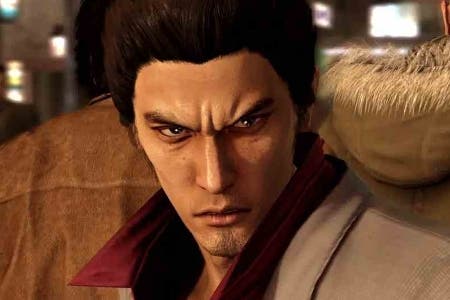 A pair of new Yakuza 5 videos have come out detailing the game's driving and hunting mechanics (thanks AllGamesBeta).
Taken from a Japanese TV show, the first clip shows new gameplay of series stalwart Kazuma Kiryu in his new role as a cab driver. In some parts he's painstakingly obeying the traffic laws in an almost comically languid escort mission, while another scene shows off the all new racing mechanics. Like most combat in Yakuza, well-played performance fills up a gauge that can unleash "heat" moves wherein you watch cutscenes of your characters doing something badass - in this case tilting the car your driving nearly 90 degrees to slip between a couple semi-trucks.
The second clip shows Taiga Saejima skulking through the wintry mountains hunting. The camera seems pretty wonky and aiming looks intentionally off-kilter, but these games were always more amusing for their outlandish content than polished gameplay. Like the yakuza itself, it looks a bit rough, but not without its charms.
Yakuza 5 still doesn't have a confirmed western release, but since all the other numbered Yakuza games - and the zombie spin-off Dead Souls - came to Europe and North America, we expect this will follow suit. It comes out in Japan on 6th December, so based on the series' history, a late 2013 western release seems likely.