Aliens: Colonial Marines managed 1.31 million sales
That about merits a sequel doesn't it? What?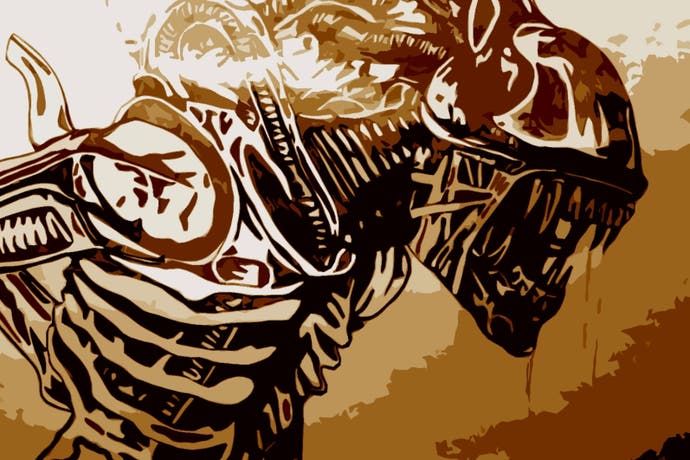 Aliens: Colonial Marines was one of Sega's best-selling games last financial year (ended 31st March 2012) despite being absolute pants.
The shooter, made by Gearbox Software - oh really? - shifted a successful 1.31 million copies, according to Sega's annual financial report.
Nevertheless, Colonial Marines remains a sore spot for Sega, having been pelted with critical scorn and even class action lawsuits about misleading advertising. And rumour has it that TimeGate Studios, the team thought to be responsible for the bulk of Aliens: Colonial Marines, has now been closed.
Watch on YouTube
In more uplifting news, Sega's best seller was Sonic & All-Stars Racing Transformed, which shipped 1.36 million copies. It was a wonderful kart racing game and nostalgic love letter to all things Sega. "This manages to be more than just a tribute to the great and good of Sega's past," wrote Martin Robinson in our 9/10 review, "it does enough to earn its own place alongside them."
Football Manager 2013, meanwhile, posted 940,000 sales. Sega's Olympic tie-in, London 2012, shifted 680,000 copies.
Those figures are for US and Europe, and all that's offered.
Yakuza 5 has only been released in Japan, where it's shifted 590,000 copies.
Registered users for Sega's PC online RPG Phantasy Star Online 2 exceeded 2.5 million, and money made from the game's paid items exceeded Sega's expectations.
There was one thrilling mention of the next generation near the bottom of the report, so, prepare yourself: "We also intend to make our game software compatible with the next-generation game machines, which are due to be launched." Oh my god.
In general, Sega is doing what everyone else is: looking to expand on the digital side - smartphones and PC - and to focus on fewer, better major releases. There's no mention of the Relic acquisition or Company of Heroes 2.
All-in-all Sega recorded an annual profit of 33.46 billion yen (£215 million) - a 53 per cent increase on last year. This time next year, Sega hopes that will be even higher and up to 47 billion yen (£301 million).