Aliens: Colonial Marines co-developer TimeGate Studios has been shuttered - report
Game over, man.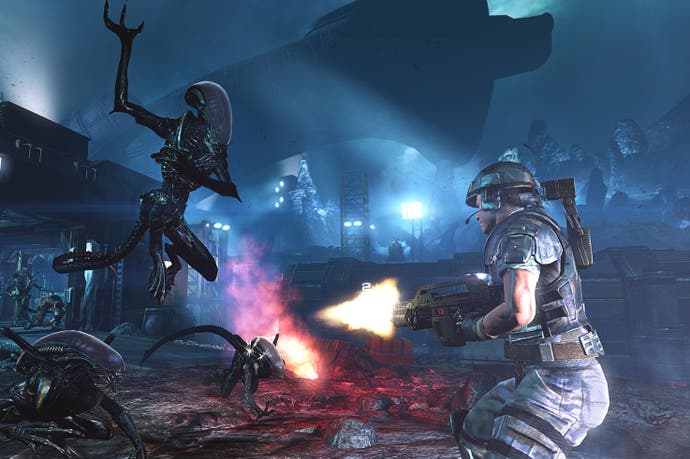 TimeGate Studios, the developer behind Section 8 and part of Aliens: Colonial Marines, was allegedly shut down earlier today, according to a couple of anonymous sources at Kotaku.
This isn't all that surprising given that the studio went into a Chapter 11 bankruptcy last week. Making matters worse, according to the Wall Street Journal, publisher SouthPeak Interactive called TimeGate's Chapter 11 bankruptcy a "ruse" to protect the company heads from fraud allegations. The publisher sought to convert TimeGate's Chapter 11 bankruptcy to a liquidation proceeding under Chapter 7, which would effectively close down the studio for good. According to a source at Kotaku, SouthPeak won in arbitration and thus, the studio was shuttered.
Another source said the entire staff was sent home early. We tried calling the number listed on the studio's "Contact Us" portion of its website, but didn't receive a response. Possibly because everyone was sent home early.