Aliens: Colonial Marines class action lawsuit targets Sega and Gearbox
UPDATE: Sega and Gearbox respond, call the lawsuit "without merit."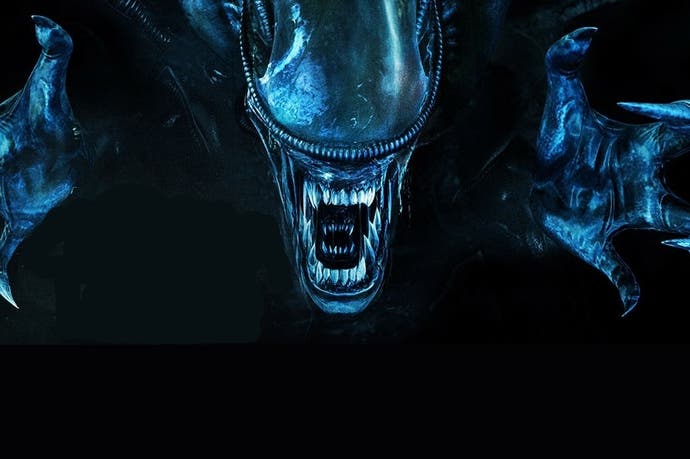 UPDATE 2: Sega and Gearbox have chimed on the class action lawsuit against them for allegedly false advertising Aliens: Colonial Marines.
"Sega cannot comment on specifics of ongoing litigation, but we are confident that the lawsuit is without merit and we will defend it vigorously," the publisher told Eurogamer.
Gearbox, the co-developer of the game, told Kotaku: "Attempting to wring a class action lawsuit out of a demonstration is beyond meritless. We continue to support the game, and will defend the rights of entertainers to share their works-in-progress without fear of frivolous litigation."
UPDATE: We caught up with law firm Edelson, who filed the case, to speak about the details of the class action lawsuit against Sega and Gearbox.
As some users pointed out, the pre-release gameplay footage of BioShock Infinite from 2011 looked quite different from the final game that came out over a month ago.
Edelson's Ben Thomassen noted that a key difference between the Aliens: Colonial Marines and BioShock Infinite pre-release gameplay footage was that with the latter "closer to release a different demonstration was given where the release quality of the game was demonstrated. So there was at least an opportunity there for people to see 'oh, this is what the product I'm buying is going to look like," whereas with Aliens this was "an actual gameplay demonstration that in this case the defendants were using to advertise their game. They were using them up to the release date and they're still out there."
Thomassen also noted that the BioShock Infinite reviews came out prior to release, whereas this was not the case with Aliens, so all people had to go on was the pre-release footage.
When asked about possible compensation for the lawsuit Thomassen said, "The people who relied on these - who as alleged were duped by these gameplay demonstrations - they would have done one of two things: They either wouldn't have bought the game at all, or they would have paid less for the game." Thomassen noted that Colonial Marines suffered a "pretty steep discount" soon after launch, so waiting a few weeks to pick it up much cheaper would have been a very distinct possibility.
To that end, Thomassen explained that Edelson's ideal outcome is "speculative at this point, but based on the allegations of what people would have done had they known the truth, it seems like the appropriate outcome is either [a] refund or partial refund." But of course "that's something will be determined as the case moves forward and we talk to the defendants."
Since the case was just filed on Monday, it's only in its embryonic serving phase, so both Sega and Gearbox have yet to respond on the matter. Still, Thomassen said "we feel really good about the case. We think the circumstances of what happened support the allegations that we have in the complaint and we're looking forward to a favourable outcome for all the people that were affected here."
This isn't Edelson's first class-action lawsuit against a video game publisher. In 2011 the firm took action against EA for advertising a complementary digital copy of Battlefield 1943 with every purchase of Battlefield 3, but then failed to follow through with this promise to PS3 users. Eventually EA caved and honoured its initial arrangement and Thomassen said, "from our perspective it was completely resolved."
ORIGINAL STORY: Aliens: Colonial Marines developer Gearbox Software and publisher Sega have been accused of misrepresenting the game to "unwitting" consumers.
The companies showed early demo footage that "bore little resemblance" to the final product, a new class action lawsuit has alleged.
The case, filed by law firm Edelson LLC on behalf of plaintiff Damion Perrine, seeks damages for Aliens fans who went on to buy the product under false pretenses.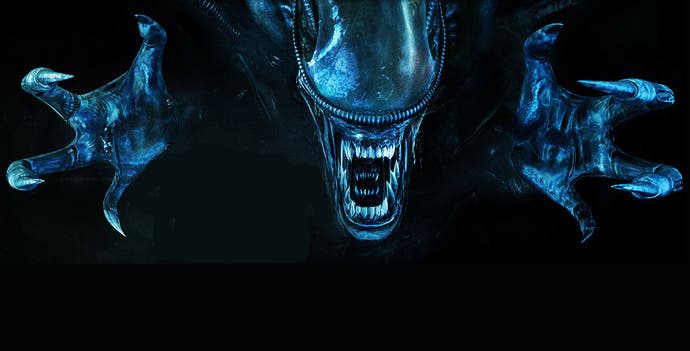 "Each of the 'actual gameplay' demonstrations purported to show consumers exactly what they would be buying: a cutting edge video game with very specific features and qualities," the claim dug up by Polygon reads.
"Unfortunately for their fans, defendants never told anyone - consumers, industry critics, reviewers, or reporters - that their 'actual gameplay' demonstration advertising campaign bore little resemblance to the retail product that would eventually be sold to a large community of unwitting purchasers."
Gearbox boss Randy Pitchford has previously acknowledged the discrepancies between the demo and the final game and said it was an issue the developer was "looking at".
But how likely is it that the lawsuit will be successful?
"Class action lawsuits continue to occur in the US games industry from time to time, recent examples including class action lawsuits against EA over their use of real life players in their sports games as well as against various games publishers for 'sunsetting' or closing down their social games," Jas Purewal, an interactive entertainment lawyer at Osborne Clarke told Eurogamer.
"That said, the reality is that it is still relatively rare for consumer complaints (over, for example, a game's features, quality or use of DRM) to materialise into a class action or other lawsuit (not least given the complexity and cost involved in getting it off the ground). So far as I'm aware, none of them has yet been brought all the way to trial."
In the UK, a complaint to the Advertising Standards Agency forced Sega to add a disclaimer to Aliens: Colonial Marines trailers, identifying footage that doesn't reflect the actual game.
Sega: Colonial Marines launched to a storm of criticism earlier this year. Disgruntled ex-developers claimed the game's development had been poorly handled and reported that large portions had been outsourced to external studios. Gearbox has since issued a number of patches to fix the most broken elements, but has also canned the game's Wii U version.
We've asked Sega for comment and will update if we hear back.