Sega agrees to $1.25m settlement in Aliens: Colonial Marines case
While Gearbox remains liable to further action.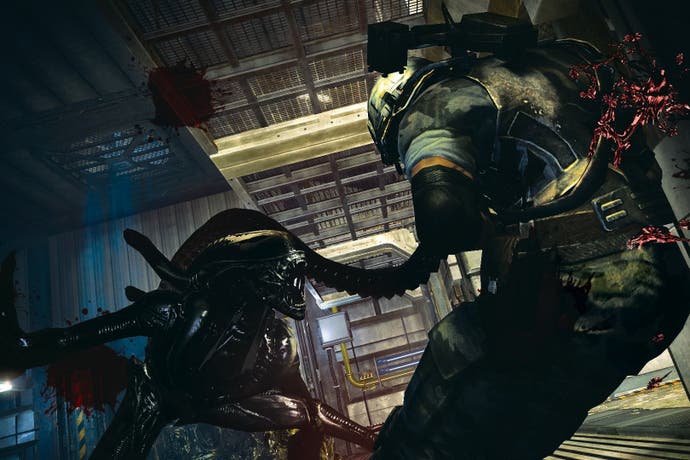 Sega has agreed to pay out $1.25m as it looks to settle a class-action suit relating to the false advertisement of Aliens: Colonial Marines - while Gearbox, which was also named in the claim, continues to fight on. Polygon has the full scoop on the latest twist in the ongoing saga.
The settlement is awaiting approval, but should it clear then Sega will remove itself from any further litigation. Gearbox could be liable for further action - and recently maintained it should be dropped from the lawsuit altogether, claiming it sunk millions of its own money into the development of the game.
Aliens: Colonial Marines launched in February last year to much critical derision, and Eurogamer's Dan Whitehead awarded the game a 3/10. "Weighed down by so many grindingly obvious mechanical issues, it never even gets off the ground," he wrote upon the game's release.
The drama didn't stop there, however. It emerged that 'primary development' of Aliens: Colonial Marines was carried out by TimeGate Studios, which closed in the wake of the game's release, and once the game was in player's hands many noticed the disparity between the final version and early press demos.
Watch on YouTube
In April 2013 Roger Damion Perrine and John Locke filed a suit, claiming that both Sega and Gearbox had falsely advertised Aliens: Colonial Marines, showing misleading representations of the game at trade shows.
Should Sega's settlement be approved - the court is expected to make a decision on 17th September - some $745,000 of the money will be open to be claimed by customers who purchased the game before 13th February 2013 and are able to fill out a simple claim form.
Gearbox is not a part of the settlement agreement, having said last month it would no longer take part in negotiations.
"Gearbox never belonged in this lawsuit," read the filing in July. "Gearbox is a video game software developer. It was neither the publisher nor seller of the video game at issue. For more than a year, Gearbox has quietly abided the plaintiffs' claims so that Sega, the game's publisher and the party responsible for the game's marketing and sale, could assume the defense of this lawsuit. Gearbox has honored its publisher's request in spite of plaintiffs' highly-publicized-and highly-misplaced-claims against Gearbox. At this point, however, Gearbox is obligated to pursue its rightful departure from this case."