Xbox One Titanfall bundle spotted
Listed for same price as standard Xbox One.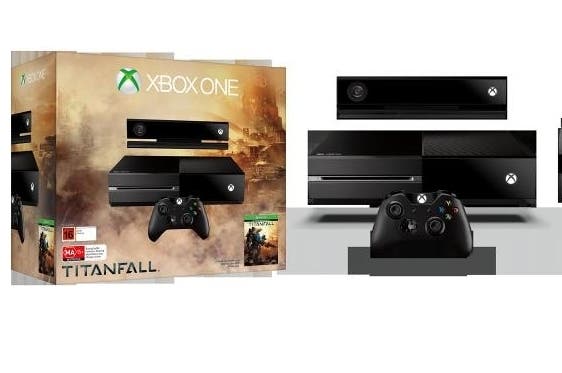 Microsoft will soon launch an Xbox One Titanfall bundle, leaked artwork has revealed.

The pack will contain a standard Xbox One with Kinect, a standard wireless controller and headset, a digital copy of Titanfall and a month's subscription to Xbox Live Gold.
Details of the bundle were posted and quickly pulled by Australian site Stevivor, but the information was picked up and archived by NeoGAF.
The edited article now explains that the author hadn't yet received Microsoft's embargo for the pack at the time it was originally published.
Intriguingly, the console was listed for the same price as a standard Xbox One. But how will that translate here?
Stevivor states that the embargo for more news will lift at 1am, 25th February in Australian time. Be advised: that's 2pm here in the UK.