Xbox One gets its own limited edition Fallout 4 controller
Includes a new button for headset audio options.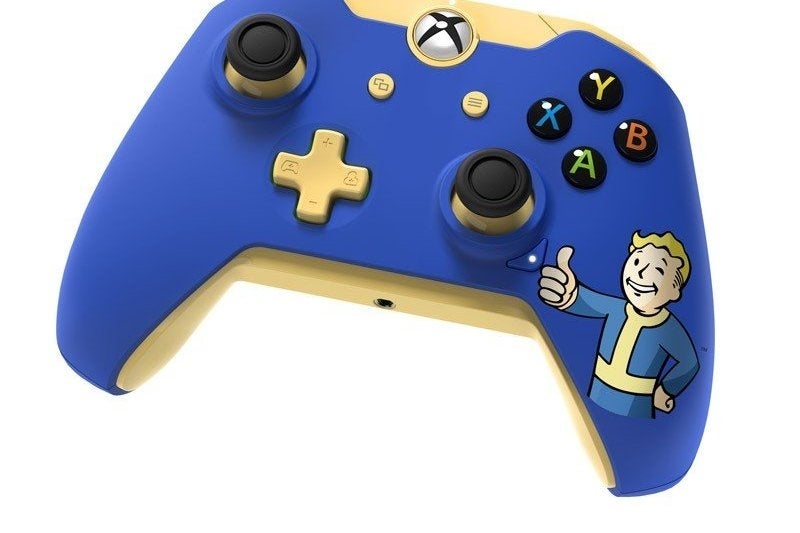 Bethesda is selling an exclusive Fallout 4 controller officially licensed by Microsoft.
Available on Bethesda's online store for $60 (about £39, but $85 / £55 once you factor in shipping to the UK), the controller appears to be a new skin for PDP's Prismatic wired controller.
As such, it's compatible with both Xbox One and PC and features a 3.5mm headset jack with onboard audio controls, a detachable 10ft USB cable, and rumble motors.
The extra button near the right analogue stick is used to adjust chat options for the headset.
The Fallout 4 controller's estimated ship date is 10th November to coincide with the game's release.