Xbox One Evolve pre-purchase unlocks characters you'd otherwise have to grind for
Plus, Evolve PC specs revealed.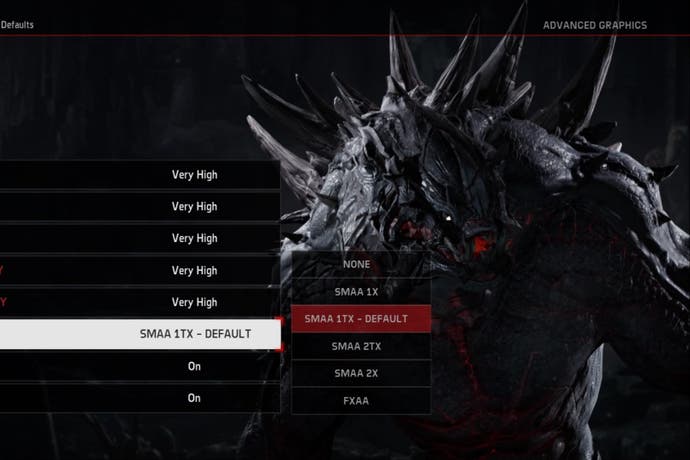 We've seen publishers create controversial incentives designed to drive pre-orders. Now we're seeing more and more incentives designed to drive digital "pre-purchases".
Here's the latest: if you pre-purchase Turtle Rock's four versus one co-op shooter Evolve on Xbox One, you automatically unlock a number of characters you'd otherwise have to grind for.
In a blog post on the Evolve website, Evolve publisher 2K said those who pre-purchase Evolve on Xbox One before or during the Xbox One open beta, set to begin this Thursday, 15th January, get instant access to the Wraith monster as well as hunters Parnell, Abe, Caira, and Cabot.
That's for the beta. But a pre-purchase also guarantees these characters are instantly unlocked when the final game goes on sale on 10th February.
Those hunters are classed as "third tier", which means you have to battle through Evolve's progression system to unlock them - under normal circumstances. Goliath and the four first tier hunters are available from the off - under normal circumstances.
A pre-purchase of a game on Microsoft's Xbox Games Store charges at the time the order is placed. So what you'd be doing here is paying for the game before it's out. But, it's worth noting you can get a refund if you cancel your order prior to the game's release.
Meanwhile, 2K has revealed the PC specs for Evolve.
MINIMUM REQUIREMENTS:
INTEL CPU: Core 2 Duo E6600
AMD CPU: Athlon 64 X2 6400
SYSTEM RAM: 4GB
NVIDIA VIDEO CARD: GeForce GTX 560
ATI VIDEO CARD: Radeon HD 5770
VIDEO MEMORY: 1GB
HARD DRIVE: 50GB
OS: Windows 7 64-bit
RECOMMENDED REQUIREMENTS:
INTEL CPU: Core i7-920
AMD CPU: A8-3870K
SYSTEM RAM: 6GB
NVIDIA VIDEO CARD: GeForce GTX 670 or GTX 760
ATI VIDEO CARD: Radeon R9 280
VIDEO MEMORY: 2GB
HARD DRIVE: 50GB
2K added that while Evolve on PC supports 4K resolution, there is no support for SLI out of the box. SLI support will be added "as soon as possible".
What graphics settings can you tweak? You can tinker with texture detail, shader detail, model detail, shadow quality, particle quality, anti-aliasing, tessellation, VSYNC and resolution. The image below reveals the advanced graphics settings menu of the PC version.