X-COM spiritual successor Phoenix Point gets four scene-setting new trailers
Ahead of next week's launch on PC.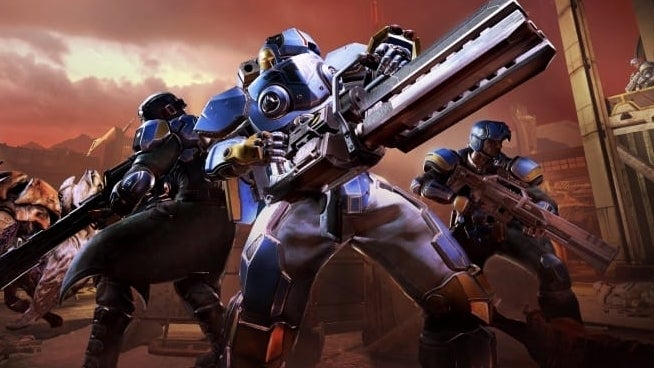 Julian Gollop's long-awaited (and much-delayed) X-COM spiritual successor Phoenix Point will finally launch on PC next Tuesday, 3rd December - and to celebrate its highly anticipated arrival, there are four new scene-setting trailers to get everyone in the mood.
Back when it was first revealed, Gollop described Phoenix Point as delivering "a continuation and evolution" of the the ideas introduced in his classic 1994 strategy title X-COM - and its blend of turn-based squad combat and base building, pitting the last remnants of humanity against ever-evolving alien forces, should be immediately familiar to X-COM fans.
That pitch was compelling enough to convince backers to stump up almost $766,000 USD in crowdfunding for Phoenix Point in June 2017, whereupon Gollop and his studio Snapshot Games set to work on meeting the project's anticipated late 2018 release date.
However, last May, Gollop elected to delay launch into June this year in order to properly realise the game's potential - and then again to September and then again to December. But finally, fan patience has been rewarded and Phoenix Point will, barring major global catastrophe (alien invasion would be a bitter irony), be with us on 3rd December.
In a recent message to backers, Gollop revealed the team was primarily focused on "balancing, polishing and bug-fixing, along with finalising the cinematics, and getting the last few pieces of recorded dialogue added" ahead of launch. It's also completed work on four trailer, dotted around this page, setting the scene and introducing Phoenix Point's various factions.
"We want to extend our sincerest thanks to all of our backers, customers and fans who have been along with us for this journey. It's been one hell of a ride, but it doesn't end here," Gollop wrote, noting that Snapshot already has "plans and ideas for exciting new content which we will be working on and releasing throughout 2020".
Phoenix Point will initially launch on PC next week, 3rd December, with an Xbox One version due in Q1 2020 and a PS4 edition to follow. PC players have the option to either purchase the game via the Epic Game Store or to play using an Xbox Game Pass subscription.