Still "no ETA" for Phoenix Point on Microsoft Store and Xbox Game Pass for PC
Despite Epic Store launch earlier this week.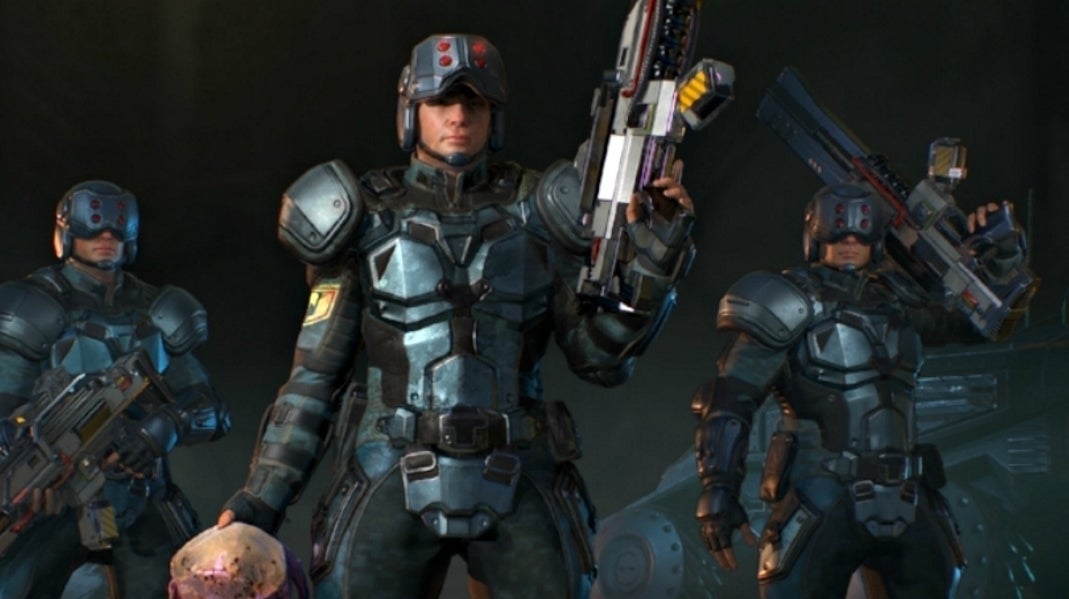 Julian Gollop's long-awaited X-COM spiritual successor Phoenix Point finally launched on PC earlier this week, after much delay. Unfortunately, while it's currently available to purchase via the Epic Store, it's still yet to materialise on the Microsoft Store and Xbox Game Pass for PC as originally announced - and developer Snapshot Games has now explained why.
Snapshot's decision to delay sales of Phoenix Point on Steam and GOG following a one-year exclusivity deal with Epic was met with some controversy earlier in the year. However, backers preferring not to use the Epic Store would at least still have the option to play via the Microsoft Store and Xbox Game Pass for PC on release date - or, rather, that was the original plan.
In a new forum post, Snapshot has admitted the Microsoft Store and Xbox Game Pass versions of Phoenix Point are currently missing in action because it "dropped the ball".
"We were exceedingly busy getting the game itself ready," the developer wrote, "and being inexperienced with Game Pass and the Microsoft Store, we simply had not properly prepared the groundwork to get the game released on time on these platforms."
According to Snapshot, Microsoft requires developers to submit "a number of pre-requisites", which include Microsoft certification and legal documentation review. Although these are now "mostly complete", Snapshot says "they have given rise to a number of new delays".
"Specifically," it continued, "we are currently unable to make the same content available on Microsoft's platform that is available to players on other platforms."
The developer offered no indication of what this content disparity might be - or if it's due to technical concerns or contractual obligations - but did write that "since we want to make sure all players have access to all versions of Phoenix Point regardless of where they choose to play, we need to get this working before we can release."
As a result of these issues, Snapshot says that while it had hoped to have Phoenix Point available on Game Pass this week, "it now seems like there will be further delays". As such, there's still no ETA for Phoenix Point on Game Pass or the Windows Store.
"Please know we are working as hard and as quickly as possible with our partners at Microsoft to resolve these issues," the developer concluded, "and will keep you informed."
Phoenix Point's update of the classic X-COM sci-fi strategy formula has received a positive, if not exceptional, critical reception since its launch earlier this week.
Eurogamer contributor Paul Dean called it "a commendable new take on a now so very tried and tested concept" that "thoroughly deserves its place amongst its peers, neither standing head and shoulders above them, nor falling short by any significant metric."
Alongside the current released PC version, Phoenix Point is scheduled to come to Xbox One early next year, and to PlayStation 4 at a later date.