Julian Gollop's X-COM spiritual successor Phoenix Point is delayed
Now due next summer.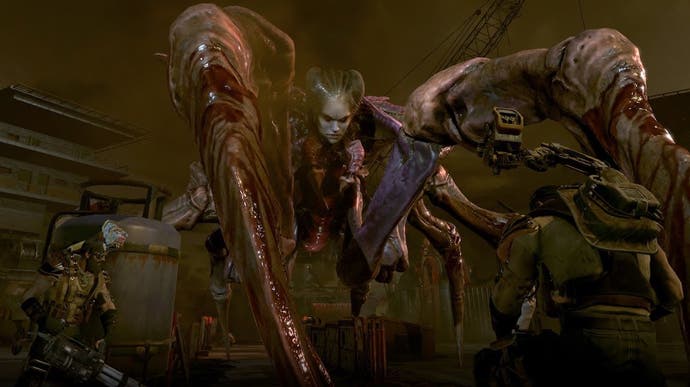 Julian Gollop has announced his decision to delay the release of sci-fi strategy game, and X-COM spiritual successor, Phoenix Point. It's now expected to arrive in June 2019.
Phoenix Point is being developed by Gollop's studio Snapshot Games - which previously released Chaos: The Battle of Wizards remake Chaos Reborn - and represents "a continuation and evolution" of the ideas seen in Gollop's classic 1994 strategy title X-COM. Needless to say, interest around Pheonix Point has been high, and it raised $765,948 in crowdfunding when its Fig campaign launched in June last year.
Phoenix Point, which pits the vestiges of humanity against ever-evolving alien horrors - through a combination of turn-based squad combat and base building, similar to X-COM - was originally anticipated to launch at the tail-end of 2018.
However, Gollop announced the game's revised June 2019 release date in a blog post on the official Phoenix Point website (and in the accompanying video below), explaining that the move was being taken in order to properly realise the game's potential.
"I believe we can create a game with high production values that will make a huge splash on launch," Gollop explained. "In order to achieve this we need to continue to expand the team and maintain our focus on quality. To be honest, this has been a slower process than I wanted, but I felt that we needed the best talent that we could find. I am glad to say that we now have 35 great developers in our Sofia studio, and as a consequence of our recent, excellent exposure we are attracting offers of help from game developers around the world."
Gollop says that Snapshot Games will now commit to releasing a Backer Build for those that pre-ordered the luxury digital edition of Phoenix Point "once every two months" up to launch.
"I hope you will support our decision, which I believe is in the best long term interests of the game," Gollop concluded, "and on behalf of the whole team we would like to thank all our backers for their support and faith in our vision for this ambitious and exciting project."