World of Warcraft dominates BlizzCon 2017 schedule, wink wink nudge nudge
But there will be no Diablo announcements this year.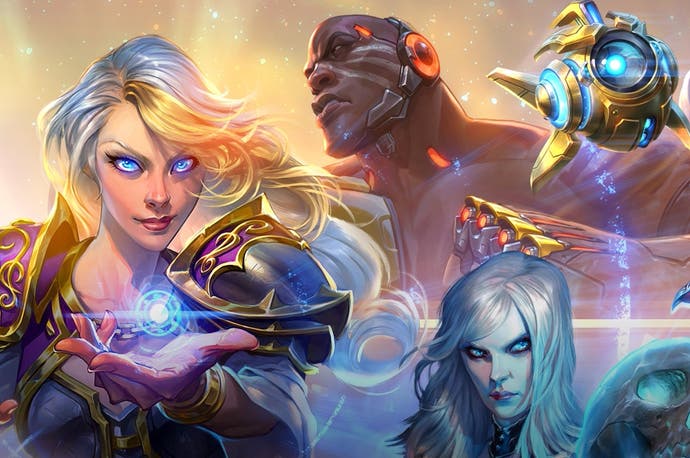 The BlizzCon 2017 opening ceremony - the place for this year's major Blizzard announcements - will take place Friday, 3rd November at 6pm GMT. And as always we'll be both in the audience there and in our office here covering it live.
What will be announced? Probably a new World of Warcraft expansion. Not only has it been a year since Legion came out but game director Ion Hazzikostas all but winked at the camera in a recent WoW video when he said:
"We are so excited, hard at work getting ready for BlizzCon and really can't wait to share everything that we've been working on. I know players are wondering what's coming next, where can we possibly go after this climactic battle that awaits us and can't wait to tell everybody more about it at BlizzCon."
There won't, however, be any Diablo announcements.
"BlizzCon draws near and we wanted to give you an update about Diablo's presence at the show. This year, we want to give you a heads-up that while Diablo will be on the show floor, we won't be making any new Diablo announcements," read a statement from the Diablo team on the official forum.
Overwatch is the obvious next big headliner but we have no idea what to expect. Blizzard revealed the Junkertown map for Overwatch at Gamescom recently and aired a new Mei animated short there too. At the least I'd expect another animated short but will there be something else as well?
Hearthstone is also due an announcement - for the third and final set expansion due this year - and we recently quizzed the game's development team on what it might contain.
'What's Next' panels for World of Warcraft, Overwatch, HearthStone and StarCraft 2 follow the opening ceremony at BlizzCon 2017, but over the two days it's WOW sessions that dominate proceedings, again signalling Blizzard has lots of WOW to talk about. Could this also be the time and place for Blizzard to talk about official legacy servers?
You can watch the opening BlizzCon 2017 ceremoney online for free, but the subsequent panels require a £25 paid Virtual Ticket. It comes with some in-game goodies, if you're bothered, and even a discount for a BlizzCon 2017 Goody Bag. It is an annual merchandise fiesta.