Why everyone's talking about Grand Theft Auto 5 single-player DLC again
Let's be Franklin.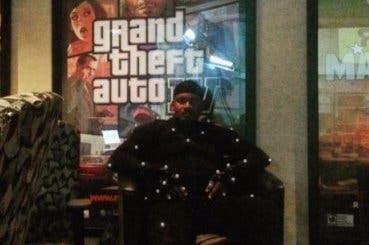 The actor behind Grand Theft Auto 5 character Franklin has got the game's fanbase salivating for a single-player expansion all over again.
An Instagram photo posted yesterday by Shawn Fonteno, Franklin's voice and mo-cap artist, shows the actor wearing a motion capture suit at GTA developer Rockstar.
GTA5 has yet to receive any campaign DLC, despite originally launching all the way back in the autumn of 2013.
Rockstar originally said it was working on "some very exciting" extra story additions, planned for launch before the end of 2014.
But when asked what had happened to this content in September 2015, with nothing in sight still, Rockstar admitted it was then entirely focused on supporting its successful - and incredibly lucrative - Grand Theft Auto Online.
"Right now our focus is on GTA Online which has exceeded our expectations," Rockstar North design director Imran Sarwar said.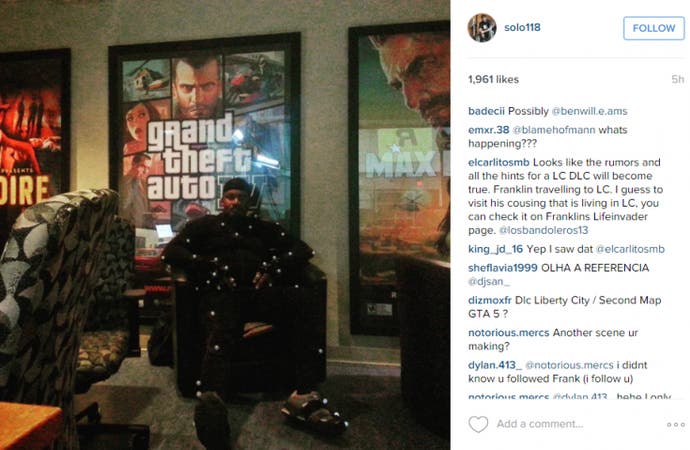 "We currently have all key members of the team that launched Grand Theft Auto 5 focused on supporting GTA Online in every capacity".
Grand Theft Auto Online was the single largest source of profit for Rockstar's parent company Take-Two during its last financial quarter.
So might there be hope now, after all? Fonteno previously said he had worked on material for GTA5 DLC back in 2014 - which would fit with the timeframe in which Rockstar was initially planning single-player content for launch.
At the time, Fonteno described Rocktsar's GTA5 DLC plans as "real big".
It may be that with GTA Online now established and all sorts of online extras launched, Rockstar is finally ready to revisit an addition for its single-player campaign.