White Xbox One and Sunset Overdrive bundle spotted
Tallies with earlier leak that suggested 1TB console also on the way.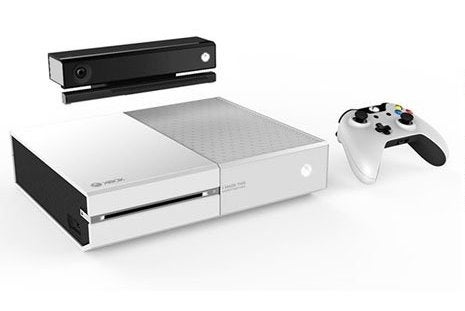 A French retailer listed then removed a white Xbox One and Sunset Overdrive console bundle, priced at €399.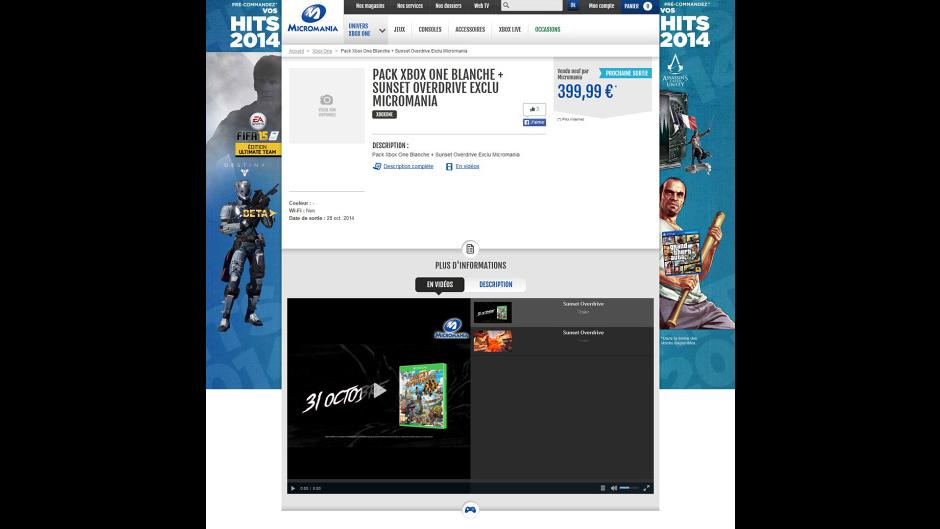 The Micromania.fr listing appears to confirm earlier reports that the console's white colour would be offered to the public for the first time alongside Insomniac's shooter (thanks, AGB).
White Xbox One consoles were previously only available to members of Microsoft's internal development team - given out as free gifts when the console launched last year.
An extensive Xbox One leak, posted to NeoGAF months ago, detailed the company's plans for this bundle as early as January.
Other information spilled in that leak was word of a re-mastered Halo series re-release with a beta for Halo 5, a new Crackdown game, the fact that Platinum was developing an Xbox One exclusive and Forza Horizon 2 - all of which have since been announced.
The only major items yet to be confirmed by Microsoft itself are the white Xbox One bundle and a limited edition 1TB version of the console which was said to be due later this year.
Microsoft told Eurogamer in response that it had "nothing to announce at this time".