What's different about Dirt Rally on console? Thankfully, not much
60fps on both platforms, no new DLC planned after release. And as for Dirt 4...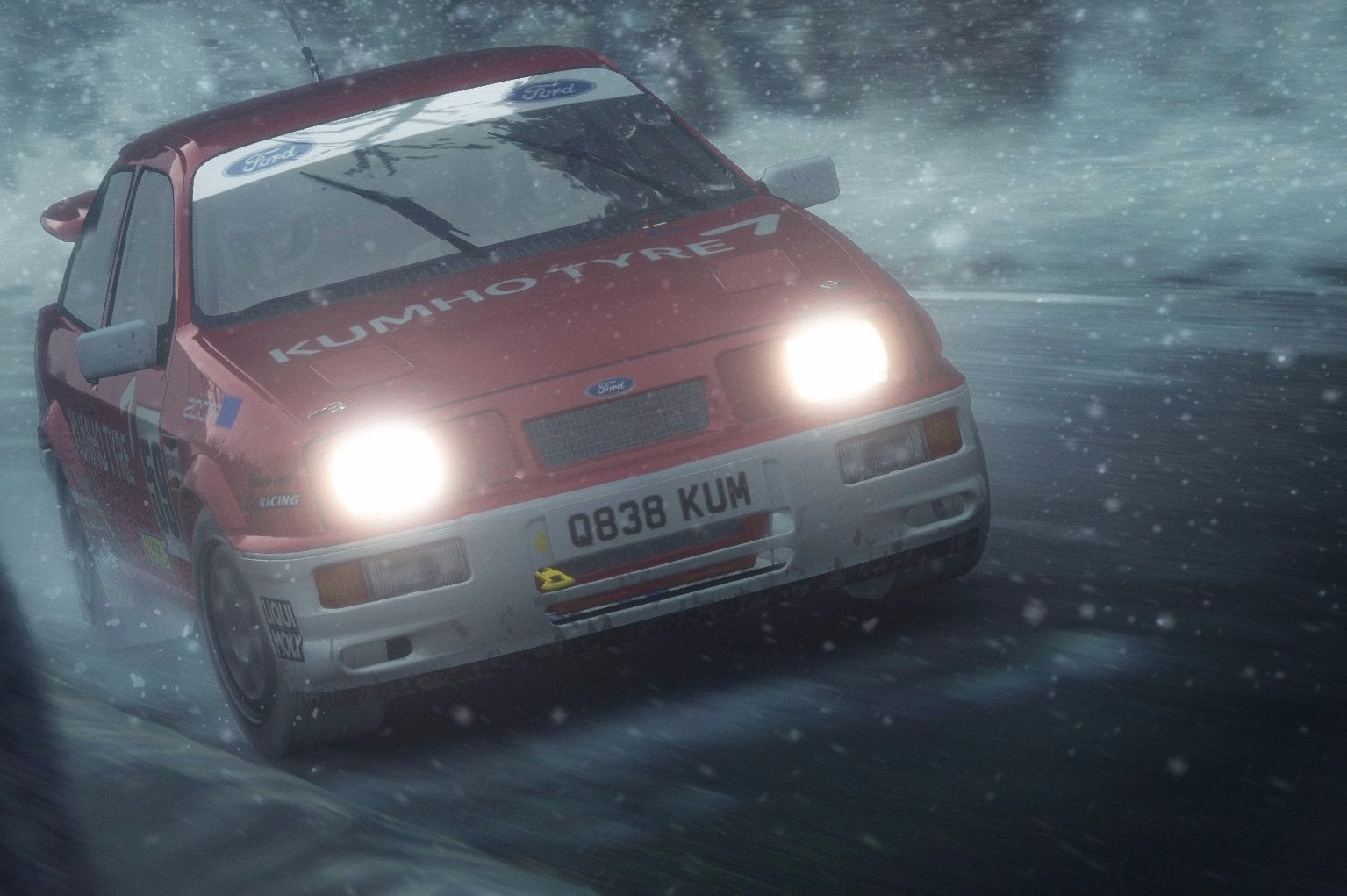 The acclaimed off-road simulator Dirt Rally is finally coming to console on April 5th, and - in what's possibly the best possible news for those looking forward to sampling Codemasters' most hardcore outing yet - it's pretty much identical to the PC version.
The console launch comes after a successful PC release late last year, when it came out of Early Access to critical acclaim (well, to our own at least.) A more simulation-minded effort than Codemasters' previous off-road games, we reckon it's the studio's finest driving game to date.
Pleasingly, very little has changed for the console launch in April, with none of the harsh edges of its punishing handling model smoothed over and with the port looking like a faithful approximation of Dirt Rally being played on a decent PC.
"The key thing we wanted to do is achieve 60fps on both platforms," Dirt Rally's director Paul Coleman told Eurogamer. "We'll achieve that on PS4 at 1080p, and on Xbox One we're going to look to dynamically switch between 900p and 1080p, depending on how intensive the conditions are. I don't want to blanket say that Xbox One is 900 - we're trying to refine this, and there's a few more optimisations we can do along the way. The key thing is getting that 60 frames - a simulation like Dirt Rally works best when that frame-rate is consistent and steady."
There will be some changes made when the console versions are released in April, although all the tweaks will also find their way into the PC version at the same time. A new series of video tutorials help ease in new players, while there's a new tier of rallycross racing in Minis and Super 1600 cars so players can partake in those events from the off. There's now also a full gravel version of the Pike's Peak hillclimb, alongside a suite of new Colin McRae liveries and seven all-new cars. The Peugeot 208 T16 that took the record at Pike's Peak is in, as is the iconic Renault Alpine A110 alongside the Renault 5 Turbo and a handful of Super 1600 cars.
And once Dirt Rally's out on console, what's next for the team? After the drip-feed of new courses and locations during the Early Access period, it doesn't look like there'll be any more DLC inbound.
"From my perspective, a lot of the stuff players have been asking us to do we've managed to achieve," Coleman said. "There's a bunch of stuff they've been asking us to do that's beyond the capabilities of the engine as it stands, and one of those things is a much broader selection of tracks.
"We could create a short-term fix and offer a couple of new locations over the course of a year - don't forget we had the art team creating tracks since [development on Dirt Rally began in] 2012, and we'd front-loaded a lot of stuff - rather than delaying the inevitable we're going to see what changes we can make to the engine so we can deliver the more challenging things we haven't done just yet. So there are no plans for the near future, because we want to fundamentally improve the engine to make something bigger and better."
And that, quite possibly, will be what's ultimately known as Dirt 4 - a game that's been teased while Codemasters experimented with the series, first with 2012's Dirt Showdown and then with Dirt Rally. Perhaps Codemasters is now ready to move on to the next big thing.
"For me, this is the fourth Dirt," Coleman originally said of Dirt Rally back when the project was first formally announced. "Naming aside, there are conversations going on at an executive level, and there's a sense that if we call it Dirt 4 are people expecting all the bells and whistles of a console product with all the production values associated with it. They want to save that name for that product."
Codemasters aren't talking about Dirt 4 just yet, understandably, though they've clearly already got ideas for what it could be.
"As a rally fan, I want as many people in the world as possible to love rally as much as I do," said Coleman, a co-driver in his spare time who's poured his passion for the sport into his games. "While I think it's vitally important that we did what we did with Dirt Rally directly to the core audience first, what I want to do now is take people who are excited by seeing Dirt Rally but a little bit put off by what it means to play it, take them by the hand and lead them into the experience. I'm not talking about dumbing down. I'm talking about taking novice players and making them confident and capable."
For Coleman, it's about doing more than restoring some glory to off-road racers and recalling the heyday of Codemasters' Colin McRae series. It's about bringing some attention back to the art of rally itself. "It's a great sport - I don't want to say it's dying, but it's becoming more and more hidden from the public eye. I guess the more people we can encourage to try rallying, the more likely it is to have a proper resurgence to where it was in the days of Colin McRae, Richard Burns and Tommi Makinen."
Good luck to him. We'll have another review of Dirt Rally in the run-up to its final console release early this April.