Watch: Ian's getting All Ghillied Up with Modern Warfare at 3:30pm
It's this week's Eurogamer Wednesdays stream.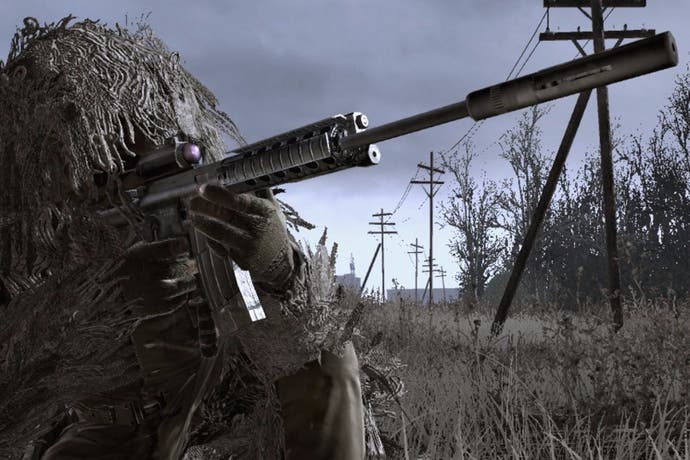 A couple of weeks ago I had a nostalgic look back at Call of Duty 2 for our regular Eurogamer Wednesdays live stream series.
For this week's stream I'll be taking another trip down Call of Duty memory lane with ninety minutes of Call of Duty 4: Modern Warfare.
Inspired by all of the Modern Warfare Remastered footage that Johnny and Chris brought back from Cod XP in Los Angeles, I've decided to replay the original to see if it really is as amazing as I remember it.
So do join me, live at 3:30pm today, when I'll be returning to Modern Warfare on the Xbox 360 after almost 10 years to find out whether or not it's right for me to be more excited for its remaster than I am for Infinite Warfare.
What's your favourite Modern Warfare level by the way? (hint: if you don't say All Ghillied Up you are incorrect)