Watch how Modern Warfare Remastered's campaign stacks up to the original
Soap cleans up good.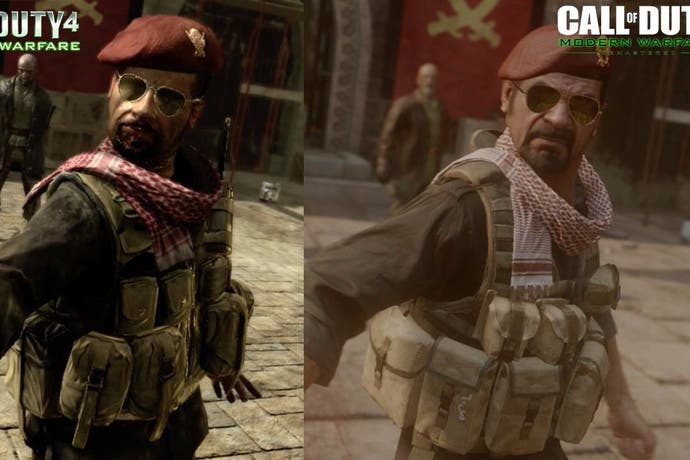 Call of Duty: Modern Warfare Remastered is out today for those who have digitally pre-ordered the Legacy, Legacy Pro and Digital Deluxe editions of Call of Duty: Infinite Warfare.
To see how this remaster stacks up to Infinity Ward's seminal 2007 shooter, our Ian Higton made the following comparison video looking at how this restoration improves the game for more contemporary sensibilities.
The comparison video is using the Xbox 360 version of the original Modern Warfare and the PS4 version of its remaster.
As you can see, there are numerous improvements to the textures, lighting, physics, animation, particle effects and more. There's also a whole new training section during the level F.N.G along with all new dialogue.