Watch: Epona's in Breath of the Wild, but as an amiibo unlock
We take Wolf Link for a spin, too.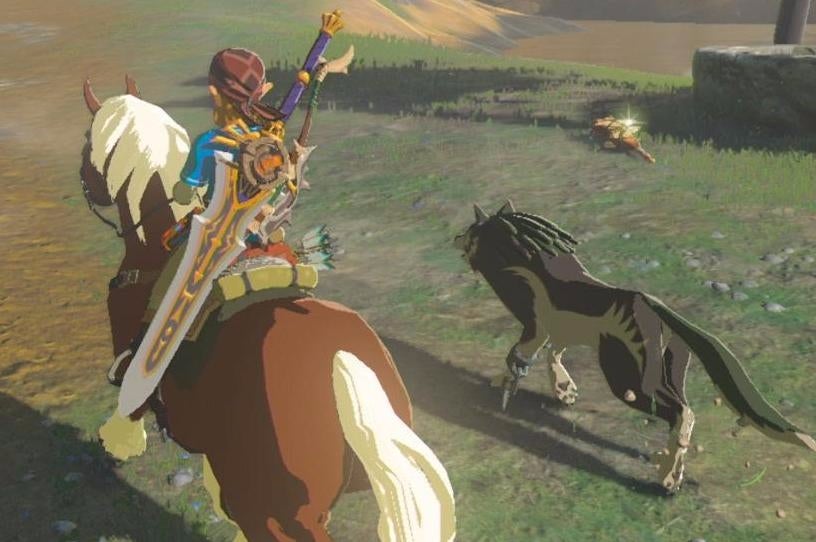 Weep for Doris. That's the name of my faithful steed (though not my first) in The Legend of Zelda: Breath of the Wild - which is a bit good, by the way. Doris doesn't have the best stats but she has a sweet temperament and bonded with me perfectly at first sight, a gesture of trust I have now unforgivably broken by forsaking her for another.
How come? Because we heard a rumour about how to get Epona, Link's horse companion from Ocarina of Time, Majora's Mask and Twilight Princess, in the game. (It involves Amiibo.) Aoife and I just had to try it out - watch the video below to see what happened (and to check out my sweet sword).
We also test out the Wolf Link Amiibo from Twilight Princess, which spawns a wolf companion for you, and Wind Waker Zelda, who drops a chest and some goodies. And we're more delighted by the whole thing than grown professionals ought to be.