Watch Fallout 4's hidden mini-game parody an arcade classic
Spoilers!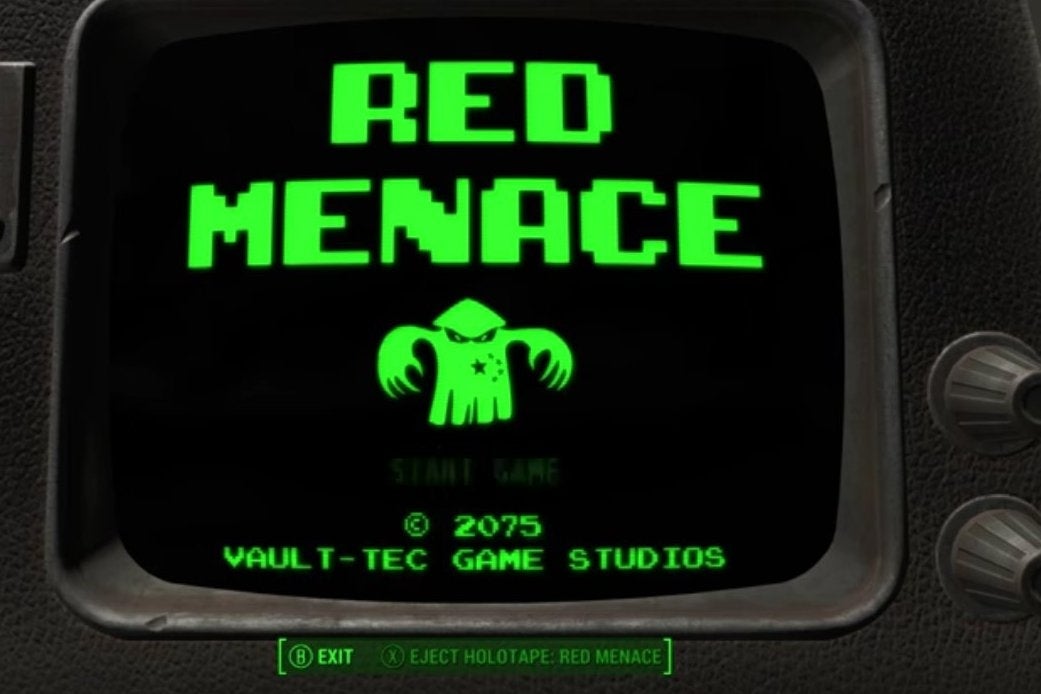 Fallout 4 contains a hidden mini-game about a half-hour into the campaign that pays homage to an old arcade classic.
As detailed by YouTuber Arekkz Gaming, a terminal early in the campaign offers the chance to "play tape", and doing so unlocks an arcade game called Red Menace.
Despite the title, this is actually a Donkey Kong parody about Vault Boy rescuing Vault Girl from a giant squid ghost monster.
Amusingly, upon exiting Red Menace you're given the option to eject the holotape it's on and play the arcade title via your Pip Boy whenever you'd like.
Unfortunately, Red Menace is only three stages long, but it's still a nice touch examining the early arcade days of vault life.