Watch: Eight great games that used to be very different indeed
It's this week's Eurogamer Show.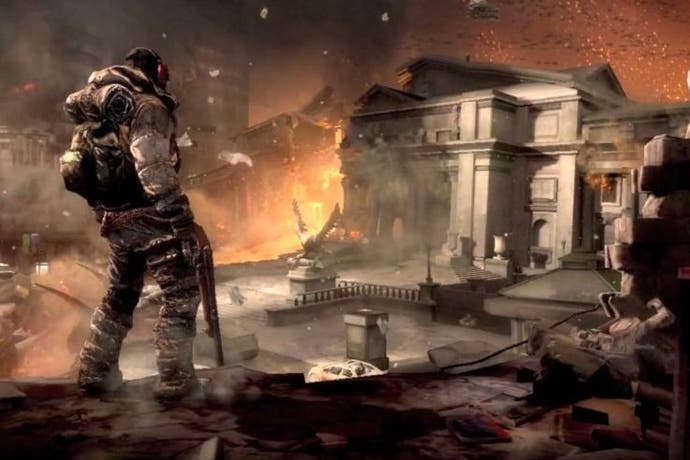 After all that worrying over nothing about Doom (thanks, multiplayer beta), the game released last week and surprised us all with an absolutely cracking campaign, which came very close to nailing the feel of its original 90's predecessor.
But did you know there was once another version of Doom 4 in the works, one that looked completely different to the Doom we're playing today? This cancelled version - developed sometime between 2011 and 2013 - was set on Earth, looked like a cross between Call of Duty and Homefront: The Revolution, and couldn't have been more different to the classic Doom formula if it tried.
I used this cancelled Doom 4 as a springboard for this week's Eurogamer Show, where I explore 8 great games that could have been very different indeed. Among the games featured are Team Fortress 2 - which used to be a realistic war sim - and Goldeneye, which at some point in the dim and distant past was meant to ship without its legendary split-screen multiplayer mode. If you can even imagine such a thing.
Check out those three and exactly five more in the video below. Enjoy!