Watch: 11 hidden details in Fallout 4's Nuka World trailer
Number three might dismember you.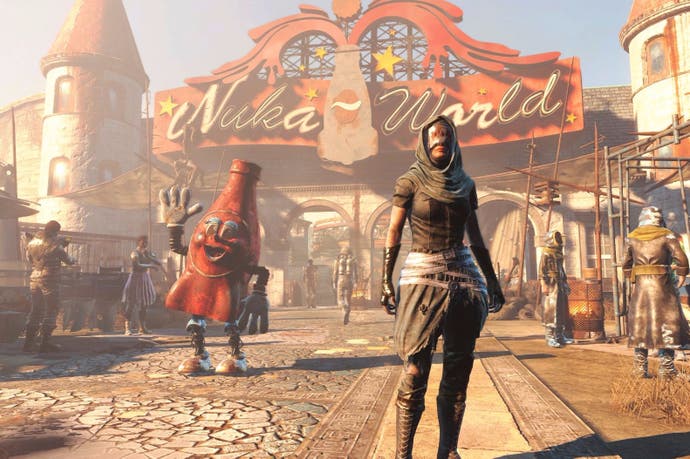 Fallout 4 has had an eventful run of DLC since launching in November of last year, but all good things must come to an end.
The same is true of production at Nuka World, the dilapidated Nuka Cola factory in which Fallout 4's final DLC is set. It was teased earlier this week with a trailer; one seemingly packed with new details and easter eggs for the observant Fallout fan.
As can be seen in the video above, Ian has pulled out 11 new details from the Nuka World trailer - some subtle, some (like the terrifying new deathclaw) rampaging in centre screen for all to enjoy. If you spotted any Ian missed, please feel free to share your knowledge in the comments below.