Warzone Season 2 release time, and what's new in the Season 2 update explained
It's time for Armored War Machines.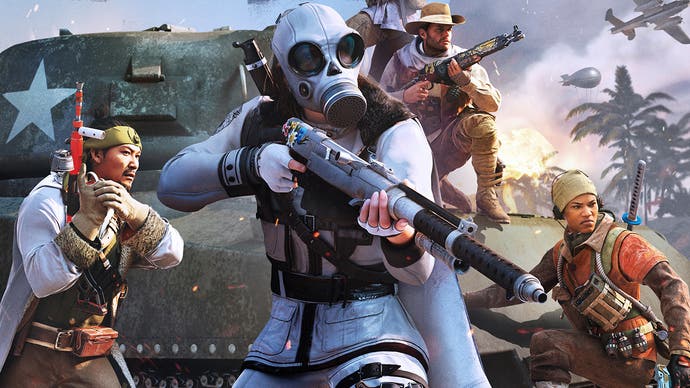 Season 2 of Warzone Pacific and Vanguard is almost here - and with it an array of new map locations and field upgrades to look forward to.
There are also new modes and events in Warzone, and for those who pick up the Battle Pass, new Operators and weapons.
This page outlines the Warzone Season 2 release time and everything you have to look forward to in Warzone as part of the update.
When does Warzone Season 2 release? Vanguard and Warzone Season 2 release time in UK / GMT, CEST, EDT and PDT explained
The Warzone Season 2 release date is Monday, February 14th.
Unlike previous seasons which tend to roll out on a Thursday, this is coming on a Monday, and on Valentine's Day no less - well timed if you're idea of a perfect date is getting stuck into a battle royale game.
The Warzone Season 2 release time is as follows:
UK: 5pm (GMT)
Europe: 6pm (CEST)
East Coast US: 12pm (EDT)
West Coast US: 9am (PDT)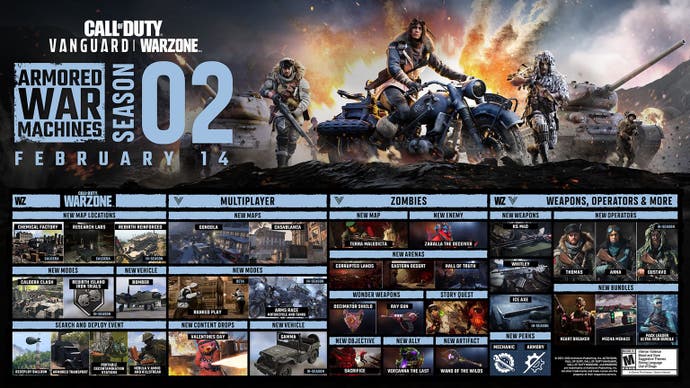 Depending on your region and platform, the update should be available now - so make sure you manually update your game ahead of time so you can get playing right away.
As per usual, be prepared for the release times to be delayed in case there's any last minute changes or setbacks from the developer.
What's new in Warzone Pacific Season 2?
The theme for the Season 2 update is 'Armored War Machines' and chemical weapons, with new points of interests and features to take advantage of.
This includes:
Nebula V ammo type, a field upgrade which will see downed players emit a poisonous gas, and Nebula V bombs which can be set off on the battlefield.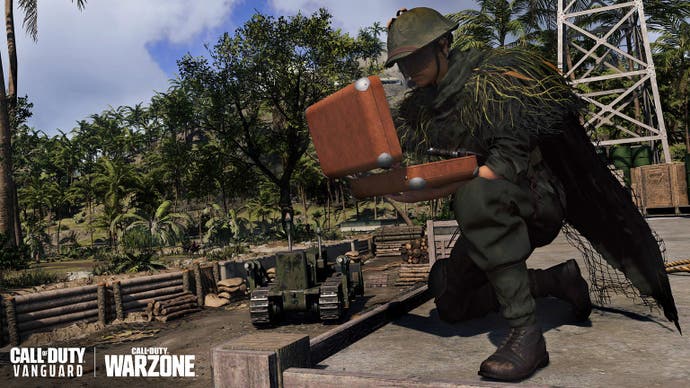 A Portable Decontamination Station which can shield players from Nebula V gas or the circle collapsing temporarily.
Armored Transport Trucks which roam the map, and can be taken down to find rare items.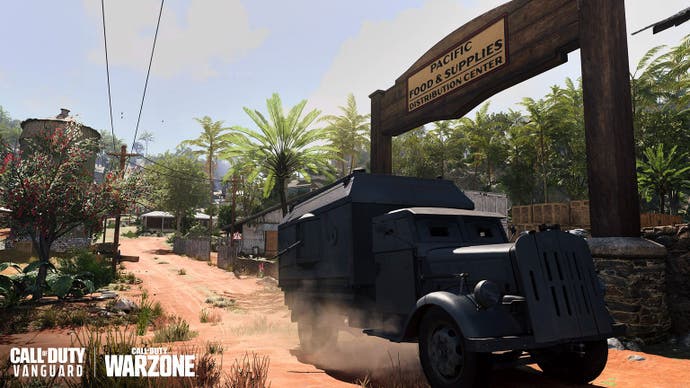 New map additions, including a Chemical Factory and Underground Chemical Weapon Research Labs.
The Bomber flying vehicle.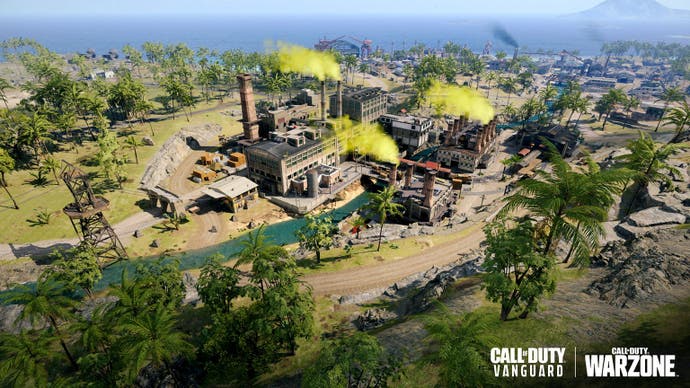 ---
Warzone Season 5 is almost here! If you want to learn more about firepower from previously, we explain the best Welgun loadout, best Cooper Carbine loadout, best Gorenko Anti-Tank Rifle loadout, best STG44 loadout, best MP40 loadout, best Automaton loadout, best BAR loadout, best Combat Shotgun loadout, best Type 100 loadout, and best Kar98k loadouts.
---
Redeploy balloons, which allow you to parachute across the map.
New Caldera Clash and Rebirth Iron Trials modes (the latter later this season).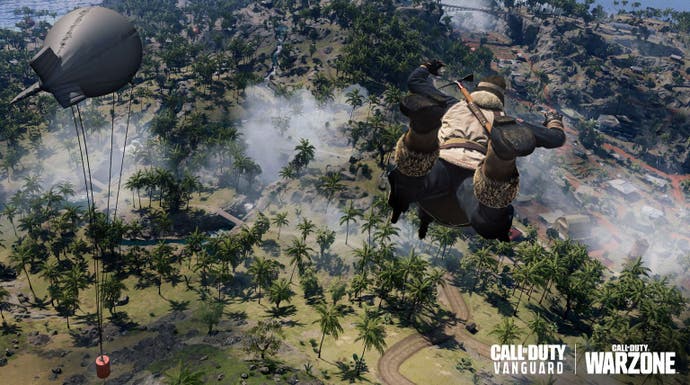 Three operators (including Anna Drake, below) and new weapons; the KG M40 assault rifle and Whitley LMB (below) via the Battle Pass, and the Ice Axe and Armaguerra 43 later in the season.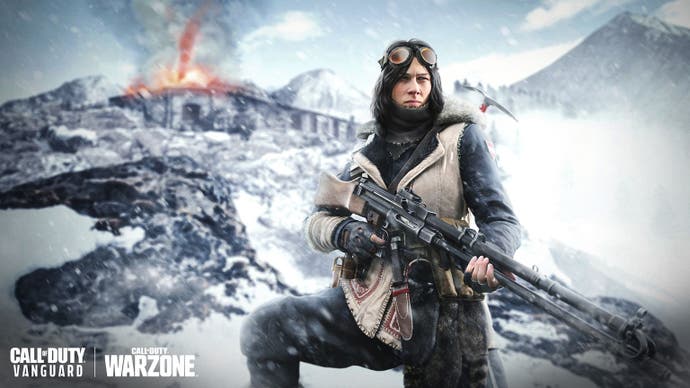 Have fun during Season 2!