Warhammer: Vermintide 2 DLC goes Back to Ubersreik
Ratted out.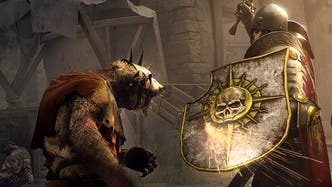 Co-op rat smasher Warhammer: Vermintide 2 is returning to its roots for Back to Ubersreik, a nostalgia-filled pack of maps fans of the series will likely remember.
Coming in December priced £7/€8/$10, the DLC is meant as a homecoming for our heroes across a trio of Vermintide 1 maps, including fan-favourite Horn of Magnus. There's a "secret surprise" in there too.
Here's a trailer:
Johnny recommended Vermintide 2 in Eurogamer's review, saying it was "a highly accomplished sequel that innovates without losing sight of what made the first one great".